A student who is serious in his or her studies may encounter difficulties in life but it will result into a fruitful one in the future. So, if you think your child needs to be rewarded because of their attitude in studies, choose to reward them with a new netbook; a very handy and user friendly gadget that can be useful for students in many ways.
You may wonder why not pay for a laptop rather than a netbook, as you go along reading this article, you will understand and appreciate more why a netbook can be the best gadget used for educational purposes of your child.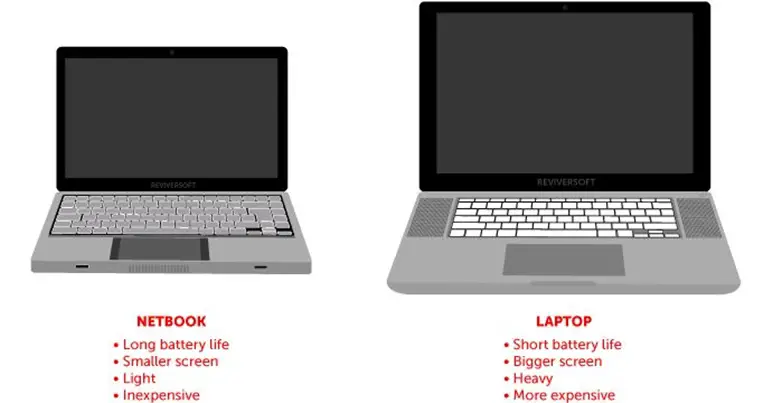 Netbook and Laptop : Its Difference
The first difference that could be obvious for us to distinguish between the two devices are their prices. Laptop costs a lot more compared to netbook, of course this is obviously seen on their physical attributes such as the laptop has a bigger LCD screen, a wider keyboard – if you have a term paper to encode it would be easy for you to view on the screen what you have encoded and it is more convenient to encode your lengthy term paper in a wider keyboard.
[Read also: Tips on How to Buy Your First Laptop]
Despite these few disadvantages that you may experience in a netbook, there are still a lot of advantages in it. You can bring netbooks anytime and anywhere, you can just put it inside your Haber sack bag, sling bag or in a shoulder bag. If you want to watch your favorite movie and got a DVD of it, you can watch it on your device, you just need an external dvd for netbook and there you go, you can enjoy watching your movie anytime you like.
Netbooks are Getting Better and Better
You may know the fact that a laptop is much better than a desktop when it comes to the consumption of electricity. But a netbook is a lot better because it uses even lesser electricity than the laptop. Netbooks have longer battery life and they can reach for up to 8 hours while laptops can only reach for a maximum of 3 to 4 hours of usage. A hard disk drive is not needed in a netbook because you can insert SD card in it, if you have large files to save, you can just store it in your SD card and just insert it in the port every time you need to have an access to your file or files that have been saved in it.
Furthermore, the strongest argument on the netbook's side is the number of innovative technologies that seem to be popping-up like crazy. There are already netbooks that support a touch screen interface that allows for easier drawing and note taking compared to a laptop. There are even sim card slots that allow the netbook to act partly like a phone.
[Read also: Is This The End of the Desktop and Laptop?]
Purchase Netbook From A Reputable Source
Upon knowing the differences between the netbook and laptop, you may be encouraged to buy a netbook for your child who is currently studying. You don't need to worry about the price because you can find netbooks under 200 online; you have to choose a website that offers you real services so that your money will not be lost from your account, therefore, never give out your personal information to an unauthorized website.
Finally, it is up to you what to select between these two devices but if you agree that a netbook can be the best buy for your child, then go for it because that is an excellent decision that you could ever made. Allow your child to experience the convenience through their new netbook, it will definitely a big help for them because their projects can be finished on time due to the mobility of this device.