All the sources say the same thing: "Enterprise network monitoring is the process of monitoring business networks" (Technopedia). But, it's a pretty circular explanation taking you nowhere near real understanding.
Enterprise Network Monitoring describes an organization's need to optimize its multiple networking processes. It takes tactics and tools to draw a baseline for hardware and software performance. From that position, it can observe and measure variations and negative moves.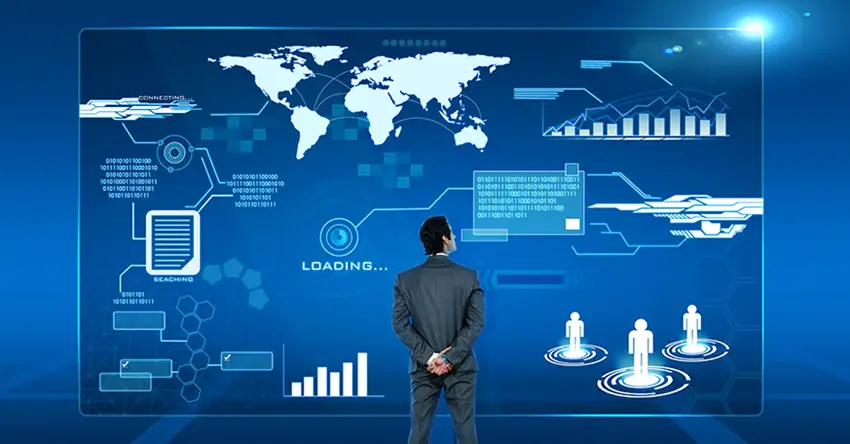 Internal data transfers
The Information Systems Audit and Control Association (ISACA®) simplifies this into three patterns, each of them progressively risky:
System-to-System transfers move data between two systems inside or outside the enterprise.
Partner-to-Partner data transfers data back and forth between parties to the same project.
Person-to-Person transfers consume time, space, and energy moving emails, messages, or attachments between people.
Of course, network monitoring must also assess firewall performance, system speed and error rates, and default metrics.
Enterprise wide network monitoring
If you expect to easily monitor your entire network, you need gold-standard software.
Heighten visibility of entire network — You need an easily accessed dashboard that displays connectivity among networked devices, servers, and wireless environments.
Alerts to developing issues — You want to customize dashboards to produce alerts and initiate automated responses to threats, failures, and miscues.
Streamline information gathering — You can customize dashboards for individual users and system managers to report on servers, apps, and traffic.
Best enterprise network monitoring
Best systems are flexible, customizable, and scalable. Given their purpose and the speed it represents, you need monitoring tools that know how to benchmark and track the performance connectivity in real time.
Network traffic analysis supports Netflow, NSEL, sFlow, J-Flow and IPFIX. It provides a centralized view of network traffic data, utilizes Cisco's NBAR classification data and CBQoS reports on class-based policies.
Application monitoring records web transactions data, generating scripts and monitoring the web-application response time. Dashboard and reports must view and troubleshoot the health of all applications.
Configuration management monitors compliance with FISMA, HIPAA, PCI DSS, SOX, PCI DSS and other regulations. Configuration tools must backup, archive, and restore data. This includes
built-in scripts for SNMP string changes, user name adds/removals, and configuration backups.
Virtual environment monitoring collects performance data for the host server and guest. Features map the virtual environment and notifies users on information in event logs coming from the Hyper-V/VMware management server. This discovers virtual machines, providing the monitoring and logging continuity required in high-availability, fault tolerant, or workload managed environments.
Failover management minimizes monitoring downtime. Quality enterprise network monitoring switches from primary server to secondary server if the primary system mal-functions.
Cloud environments offer new challenges to network monitoring. But, five-star providers will discover, map, and monitor best-known cloud environments using an algorithm that factors load balancers, virtual servers, and ping among others.
Enterprise network monitoring has become an organization's core best practice. Although helpdesks became absolute and computer techs disappeared from organizations, the problems they repaired have only increased and multiplied. The risks remain and threaten more pain without a best quality enterprise network monitoring strategy.
[Image via: Google Images]