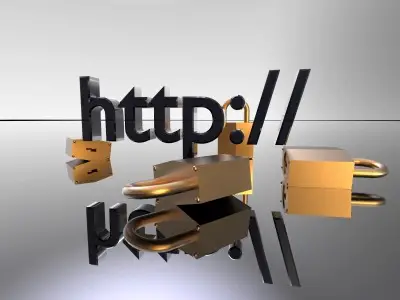 The internet has revolutionized the way we communicate, shop, and search for information. Unfortunately, some websites aren't above scamming customers to make a quick buck. Unlike the real world, where you can touch and feel the product, there is no way to verify the authenticity of any offering online. Read on to learn how to tell if a website is trustworthy or not.
Millions of people fall pray to internet scams every year, which makes it all the more important that you learn how to tell if a website is genuine or not, hence avoiding yourself from becoming the next victim of a scam. Also, you can follow this site for more news on the latest scams and warnings.
Websites accepting card payments online have a responsibility to ensure that their customers are protected but it is up to you as a consumer to make sure to check the following in order to find out if a website is trustworthy before you put down your cash:
1. Check the Website Address
Some scammers create fake storefronts on typos of famous websites. They even ensure that the fake site looks exactly like the real thing. Unless you are careful, you might just flush away the money straight to the scammers bank account. So before you buy anything, make sure that you recheck the website address, especially if you are following a link from an email, search engine or external website.
Read also: How to Detect Malicious Websites
2. Check the Contact Information
All businesses are required by law to include sufficient contact information on their websites. The lack of sufficient contact data should throw up huge red flags. An email address is good, a phone number even better. If you are unsure, don't be afraid to pick up the phone and give them a call. Be aware though: just because you get a human at the other end doesn't guarantee the site's trustworthiness.
3. Verify the WHOIS
WHOIS refers to the registration record of a domain name (web address). Every business is required by law to enter legitimate contact data when registering a domain name. The WHOIS record is public and can be easily found through online databases.
A real business will have sufficient contact information in its WHOIS record. This should include a street address, an email address, and a phone number. Some domain owners choose to hide this data behind a proxy privacy service (look for 'private registration' or 'Domains by Proxy' in the WHOIS). While this is perfectly apt for personal domains, a business that hides its contact information should not be trusted easily.
4. Read the Terms & Conditions
The law requires that businesses include obligatory terms and conditions on their websites. This document should spell out the terms concerning delivery, cancellations, refunds and returns in a clear, concise manner. If you can't find the terms and conditions easily, you are better off staying away from that site.
5. Look for SSL Certification
SSL refers to 'Secure Socket Layer', a security protocol meant to protect critical data such as credit card numbers. A SSL protected website will redirect you to a page starting with 'https://' whenever you make a transaction. Some modern browsers such as Google Chrome represent this with a padlock/key symbol. If you can't find the SSL certification, be very wary of conducting any transactions on that site.
6. Search for Reviews Online
Lastly, before you fork out your money, check reviews of the retailer online. While the occasional negative remark is nothing to lose sleep over, consistently bad reports indicate that you need to proceed with caution. Check the business' ratings with independent organizations such as Better Business Bureau (BBB) as well. If you are buying on platforms like eBay, go over the sellers ratings before making a purchase decision.
How to Tell if A Website is Trustworthy: Recap
Protecting yourself from scammers and cheaters is a matter of conducting due diligence. Always be on the lookout for offers that sound too good to be true and websites that are hesitant to share their contact details. Whenever possible, stick to trusted retailers, even if you have to pay a premium for their services.
So to recap, here's how to tell if a website is trustworthy:
Check the Website Address
Check the Contact Information
Verify the WHOIS
Read the Terms & Conditions
Look for SSL Certification
Search for Reviews Online
Read also: Sites Where You Are Most Likely to Get Hacked
[Image credit: Ventrilock, FreeDigitalPhotos.net]