In a world dominated by smartphones and tablets, laptops have continued to maintain an edge in our day-to-day lives. This is largely due to their versatility and sheer power to do so much more than mobile devices can do. From watching movies and playing video games to working and surfing the net, laptops can handle pretty much anything you might think of.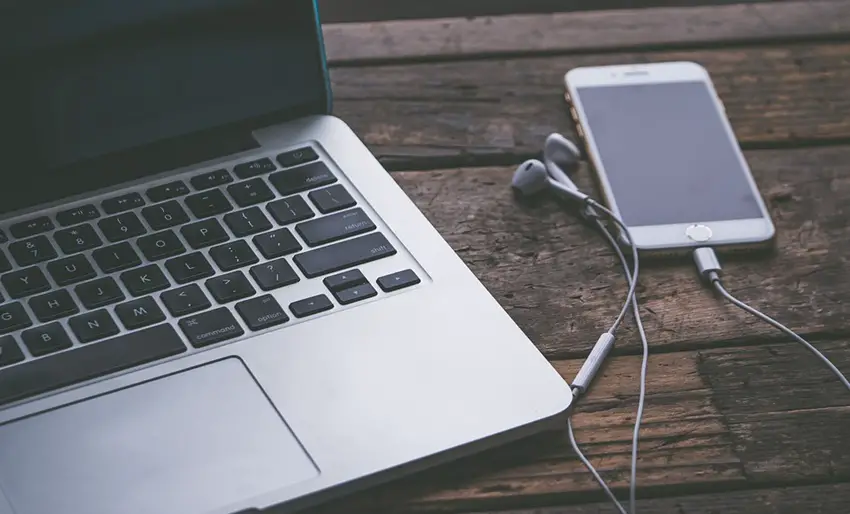 Considering that laptops are the most loved gadget by the millennials, there's a fast-growing accessory market that is constantly improving to meet the needs of this demographic. Laptop accessories perform a variety of key tasks and functions such as enhancing productivity, protecting your device, improving usability and others. Want to make the most of your laptop?
Here are some top laptop accessories you should have:
1. Quality Laptop Bag
Safety always comes first, so a laptop bag takes the first spot on our accessories list. You don't want to risk damaging your expensive notebook by carrying it without a bag. Anything can happen, for example a slip that results in you falling and dropping your laptop or rain on your way to work that could damage your laptop. What is more, the type of laptop bag you buy does matter.
Get one that comes with the best safety features like padding to safeguard your laptop against drops, impacts, scratches and water. Laptop bags come in different sizes, shapes and styles, but the most desired ones come in the form of a backpack or a shoulder bag. For professionals who need to carry their laptops to work or meetings, a formal-looking bag is recommended.
2. Noise Cancelling Headphones or Earbuds
Whether you're enjoying music, watching a movie, streaming music online, listening to a podcast or playing a game, clear uninterrupted sound is critical for a good listening experience. Invest in good quality stereo headphones or earbuds. With the universal 3.5 mm jack, you can use your headsets on pretty much any laptop and even smartphone.
According to a 2018 guide to buying noise cancelling earbuds, buying the right headsets for your laptop is important for you to enjoy your music, gaming or movie experience without disturbing anyone. Noise cancelling earbuds are a must have accessory for every tech enthusiast and those who love getting lost in their world in crowded places.
3. A Bluetooth or USB Mouse
Another must have laptop accessory is a mouse. We can all agree that lots of improvements have been made to make laptop touchpads function smoothly, but nothing quite beats the ease and comfort of working with an actual mouse. You can get a wired USB mouse or a wireless Bluetooth mouse depending on your preference.
An external mouse makes computing a much easier and effortless task if you spend a lot of time working on your laptop. For professional gamers, a mouse is a must have when you want to navigate the complex gaming maps, which cannot be achieved using a laptop's touchpad. So, get a small laptop mouse that fits in your laptop bag.
[Read also: Is It Time to Say Goodbye to The Computer Mouse?]
4. Cleaning Tool Kit
With time, your laptop will accumulate dirt and dust, along the screen edges and the keyboard. Keeping your laptop clean is one of the best ways to prolong its life and ensure optimum performance. Investing in a quality cleaning kit that's designed for laptops is highly advisable. These kits come with a safe cleaning solution and small cleaning brushes.
The small brushes will help you reach the small crevices and corners of your laptop and remove the accumulated dirt and dust. You should also clean your screen every couple of days using the cleaning tissue provided in the kit. If you can't buy a professional cleaning kit for your laptop, a Lifewire article provides some home tips for cleaning laptops.
[Read more: 4 Laptop Caring Tips to Keep Your Laptop Healthy]
5. Bluetooth External Speakers
Portable Bluetooth speakers have gained a lot of popularity over the last few years. If you're one of those who loves listening to loud music with brilliant sound quality, Bluetooth external speakers are a must have accessory for your laptop. Most laptop speakers don't produce good quality sound you can enjoy. That's what makes portable external speakers great.
Whether you want to enjoy music with your friends on the move or watch movies anywhere you are, Bluetooth external speakers offer a far better sound experience. Some of the best portable speakers in the market come from brands like Beats Audio, Bose and JBL. Just make sure to buy the best quality you can afford for amazing sound.
6. Portable USB Flash Drive
While your laptop may have sufficient storage for your files, music, games, videos and movies, a portable USB flash drive is also a must-have accessory. Able to store up to 1TB or more, a USB flash drive is extremely useful when you want to transfer important data to and from your laptop. You don't have to buy one with huge storage. Just 4GB or 8GB is enough for an essential day-to-day use. Always keep your portable USB flash drive inside your laptop bag or pocket.
[Read also: 5 Cool and Creative USB Drive Designs]
7. External Hard Drive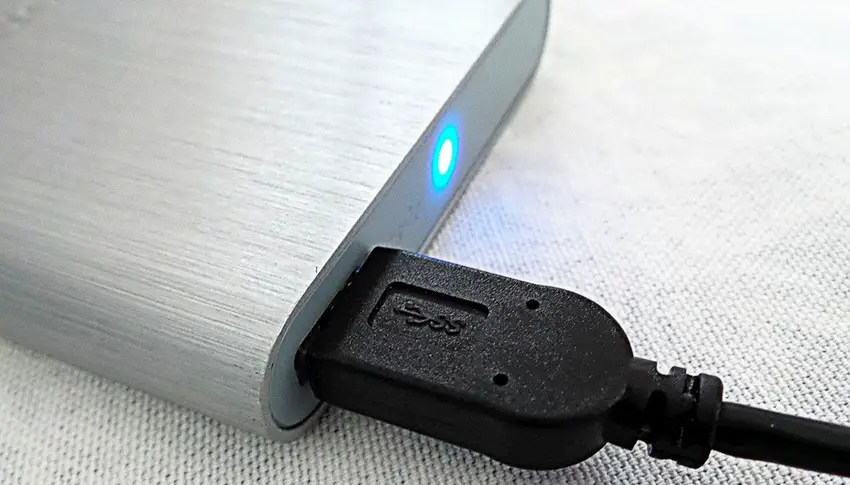 Just like a USB flash drive, an external hard disk drive is a perfect storage and backup companion for your laptop. You can buy one with a huge storage to backup your photos, videos, music, files and other important documents so that you could free up space on your laptop. When buying external hard drives, look at the quality and specs like capacity and transfer rate. A good quality external hard drive from top brands should last you many years.
8. Cooling Pads
If you use your laptop for extended periods of time, like gamers do, then you should get a cooling pad for your laptop. In fact, cooling pads are one of the most crucial but underestimated laptop accessories as few laptop users understand their use or importance. To avoid heating problems and extend the life of your laptop, invest in a cooling pad. Unlike some years back, the new generation cooling pads look slick and are lightweight.
According to a tech guide on choosing a cooling pad for your laptop, understanding the reason behind your laptop's heating problems is important before buying a cooling pad. If it's due to heavy workload or gaming, you need a reliable cooling pad on top of your laptop's inbuilt cooling system to reduce overheating. Consider adaptability, quality, extensibility, portability and price before choosing a cooling pad for your laptop.
9. Keyboard Cover
We all end up spilling something on our laptop keyboards – coffee, juice or water. If you're lucky, your laptop will survive but in most cases, spills will end up damaging your laptop. Getting a keyboard cover will help protect your keyboard against spills, dirt and scratches. These covers are transparent and can comfortably be used while typing and removed when not in use.
10. Gaming Controller
A laptop accessories list is not complete without a PC gaming controller like that of the Xbox One, especially if you love playing games on your laptop. A gaming controller significantly improves the gaming experience on a laptop. Get a dedicated PC gaming controller you can carry in your laptop bag anytime you want to enjoy playing games on the go.
The Bottom Line
Getting these cool accessories for your laptop will greatly improve your productivity and make using your laptop for work, listening to music, watching movies and gaming a breeze. Make sure to read a handful of tech accessory reviews to find the best laptop accessories in the market before spending your money.