If you use a personal computer on a regular basis, then it is likely you have run into a few occasions where your system freezes and you have to reboot. You may have even lost some of your valuable data. This can be a thoroughly aggravating situation – one that cannot always be completely recovered from – and sometimes even requires that you repair or replace your operating system altogether. If you think you might be in that unfortunate situation, or are looking for ways to avoid it, it is good to know these five common reasons for why you might have to reinstall Windows.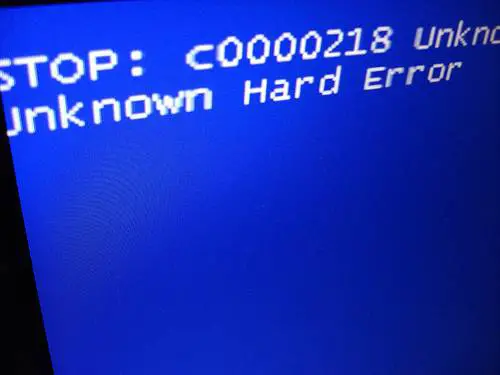 Malware
Are you suffering from a ridiculous amount of pop ups? This pesky problem is often caused by malware. Perhaps you have tried all of your standard security scans and malware removal tools and the problem continues to monopolize your computer time. If that is the case, then it is probably a good idea to consider reinstalling Windows and starting from scratch.
[Read also: How to Scan Your Computer Without an Antivirus]

Performance issues
If your computer is running slower than usual, freezes up on a regular basis, or requires frequent reboots, then a Windows reinstall might do you good.
Changed settings
On occasion, you may want to change your computer's setting to best customize it to your personal needs. These changes often involve the addition, deletion, or alteration of certain files. Any time you change your computer's settings, it is possible that you accidentally delete the wrong files – files that are critical to your computer's healthy functioning. If this happens, you can always reinstall.
Hard drive failure
If you have this problem, you will know it. Your computer will tell you so, and it simply won't work. Replacing the hard drive means replacing your operating system.
[Read also: Benefits of using an External Hard Disk Drive]
Corrupted registry
Your registry is a complex database of codes associated with every program and operation your computer runs. These codes must be complete and in the right order for everything to work smoothly. There are a number of ways your registry can become corrupted. Installing and uninstalling programs can sometimes damage important registry directories in your operating system. If this happens, Windows will not function as it should, and a reinstall is necessary.
Of course, these things happen to people all the time, and it is not uncommon to be able to fix computer problems with a Windows reinstall. However, keep in mind that some problems may appear to be related to the operating system, when they are in fact being caused by something different altogether. To protect your computer's safety, it is always a good idea to check with a computer repair specialist when in doubt.
[Read also: Windows 7 'System Repair' Disc Options and Steps to Create System Image]