Welcome to our guide on unlocking your Snapchat account! If you're reading this, you might have encountered the frustrating situation of having your Snapchat account locked. Don't worry; you're not alone, and we're here to help. In this article, we'll explore the common reasons behind Snapchat account locks and provide step-by-step instructions on how to fix the issue. Let's get started.
Why Your Snapchat Account is Locked?
There are several reasons why Snapchat might lock your account. Understanding these reasons can help you avoid future locks.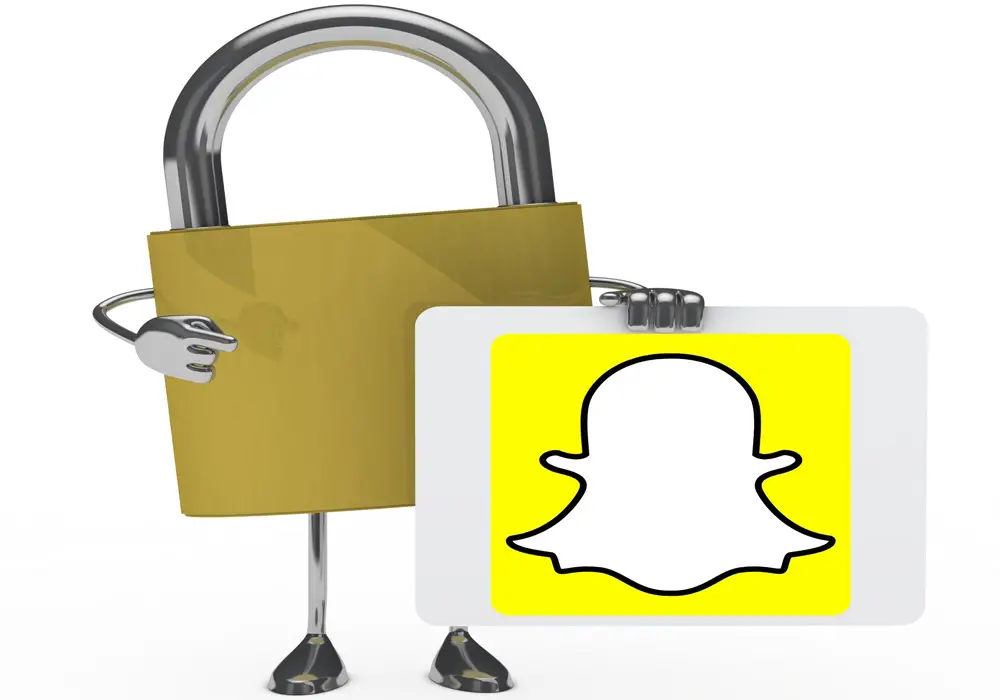 1. Suspicious Activity
Snapchat uses an automated system to detect unusual account activity. This can include a high volume of snaps sent in a short period, numerous login attempts, or sending multiple snaps to users who haven't added you. Avoiding these actions can reduce the risk of your account being locked.
2. Inappropriate Content
Snapchat has strict guidelines about sharing explicit or inappropriate content. If you violate these guidelines, your account may be temporarily locked. Be mindful of the content you share to prevent this from happening.
3. Third-Party Apps
Using third-party apps or plugins not authorized by Snapchat can also lead to an account lock. Snapchat's security measures are in place to protect users from unauthorized access and potential data breaches. Stick to the official Snapchat app to stay safe.
Read also: Meanings of Various Snapchat Symbols, Icons, Emojis (Explained)
How to Unlock Your Snapchat Account?
If your Snapchat account is locked, the first step is to determine the reason why. Snapchat locks accounts for various reasons as mentioned above, and each situation may require a slightly different approach for resolution.
Here are three common scenarios:
1. Account Locked Permanently
Reason: This is a severe lock that occurs when Snapchat detects repeated and severe violations of their terms of service. It's crucial to understand the reasons behind this lock, which might include persistent inappropriate content, harassment, or serious breaches of their guidelines.
Solution: Unfortunately, for permanent locks, there may be no straightforward solution. Snapchat's policies are clear about permanent bans. The best course of action is to review Snapchat's guidelines, learn from the experience, and consider creating a new account, adhering to the platform's rules.
Read also: How to Hide Snaps in "My Eyes Only" on Snapchat
2. Account Locked Temporarily
Reason: Temporary locks are more common and often result from less severe violations of Snapchat's policies. These can include spammy behavior, using unauthorized third-party apps or plugins, a high volume of snaps sent in a short period, or exceeding daily limits.
Solution: To unlock your temporarily locked Snapchat account, follow these steps:
Visit this link, and it will direct you to the Snapchat log-in screen.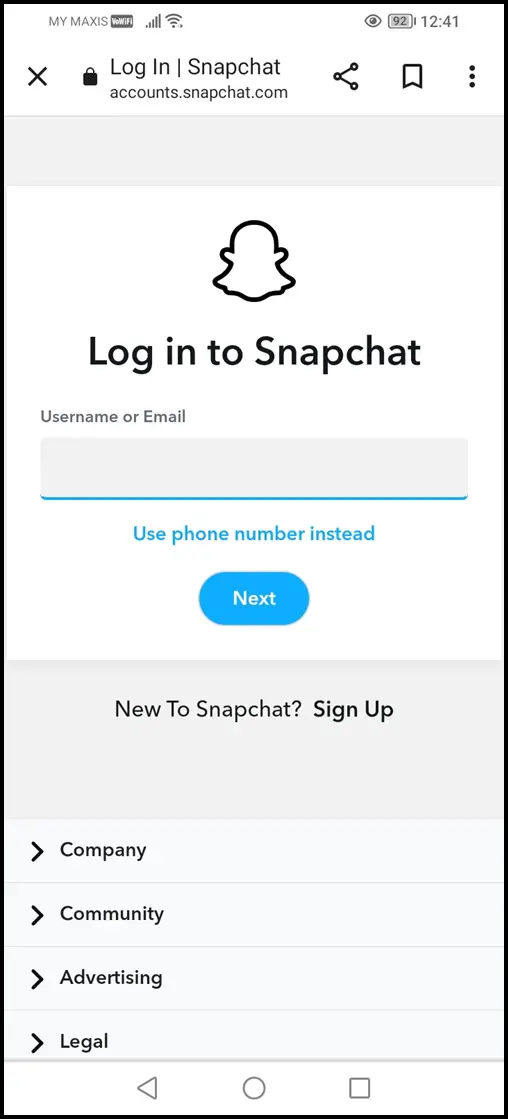 Enter your username and password.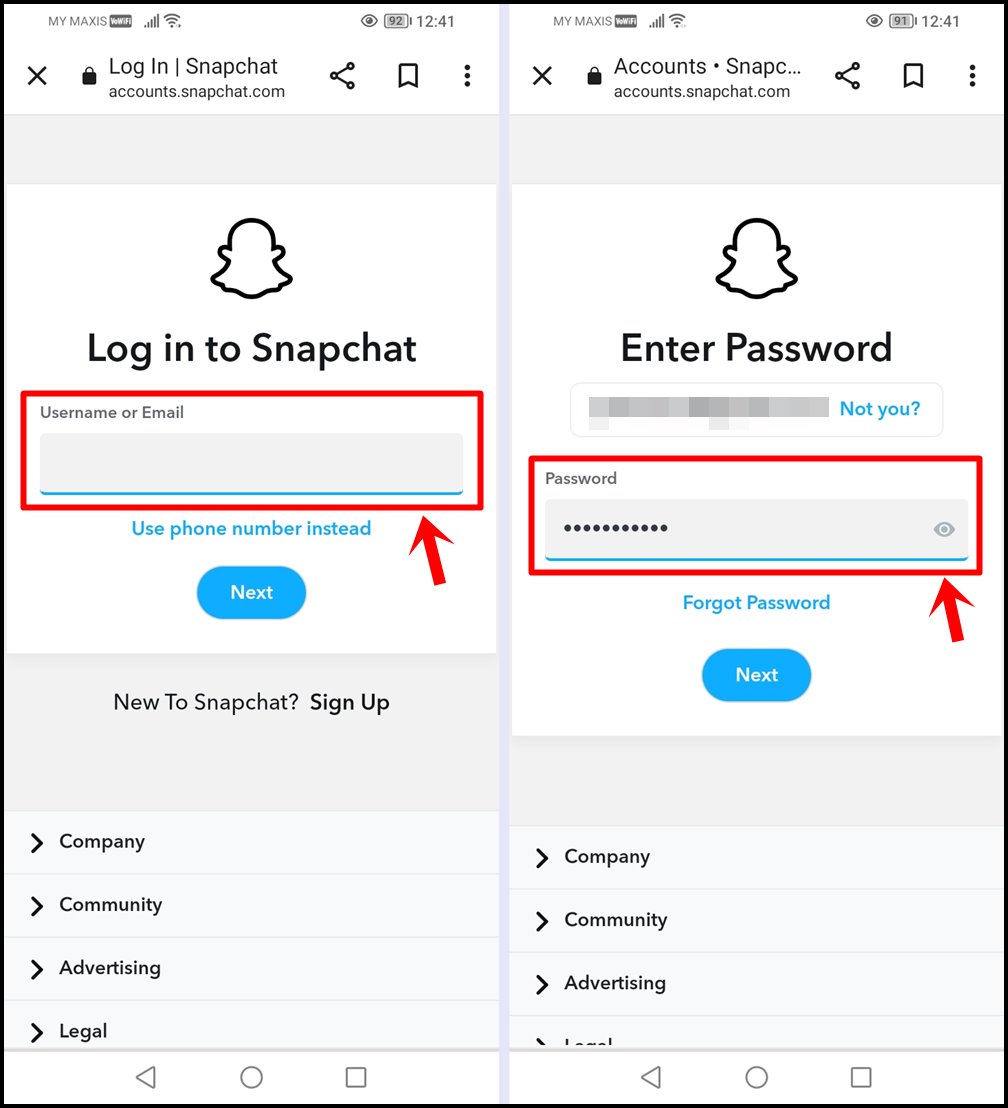 Alternatively, you can use the "Forgot Password" option if you are unable to recall your password.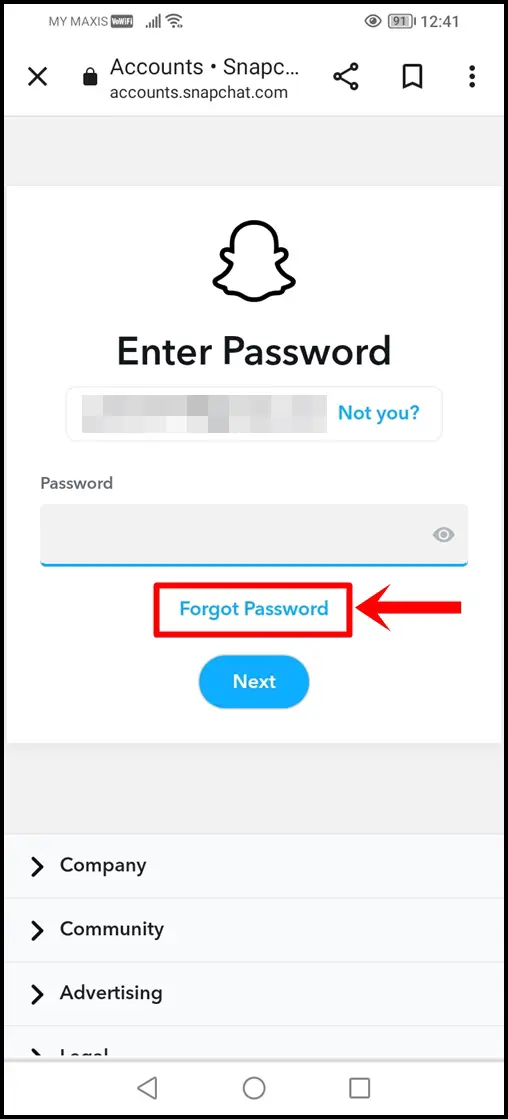 Follow the on-screen instructions to reset your password.
Log in with your new password.
When you have successfully logged in, look for the "Unlock my account" option and tap on it.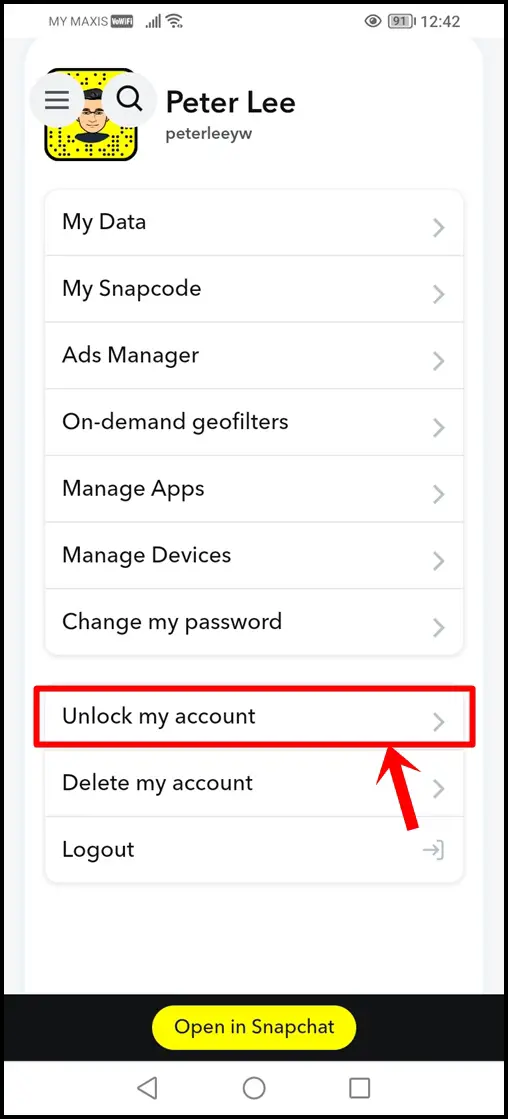 Tap the "UNLOCK" button to unlock your temporarily locked Snapchat account.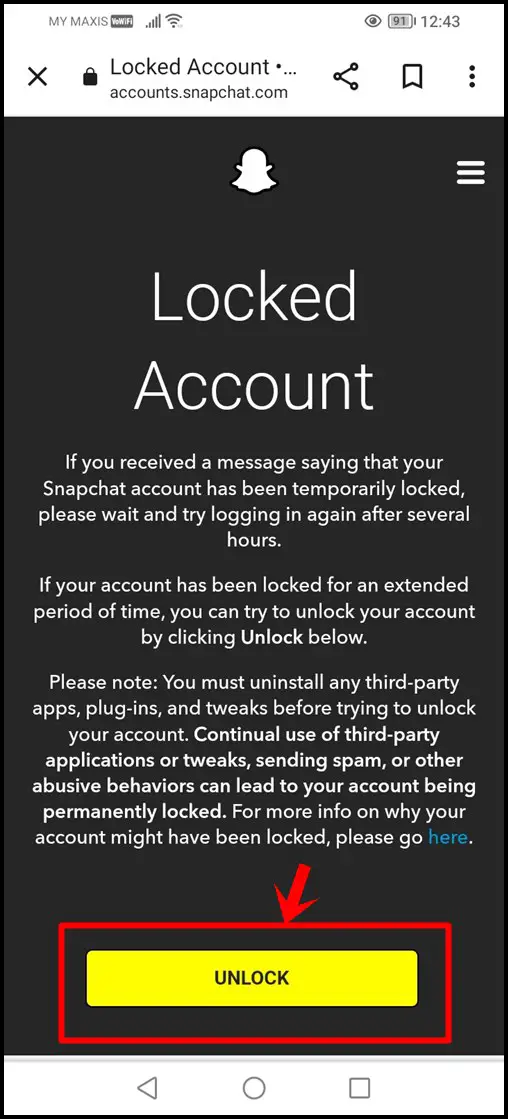 Snapchat typically lifts temporary locks within a few hours to a day, but it's essential to ensure your future activity aligns with their policies to prevent further locks.
3. Account Locked Due to Compromise
Reason: If Snapchat detects unauthorized access or suspicious activity on your account, they may lock it to protect your information.
Solution: In this case, follow these steps to regain access:
3.1. Change your password immediately
Go to your profile by tapping your profile pic. Tap the Gear Icon in the top-right corner to open Settings.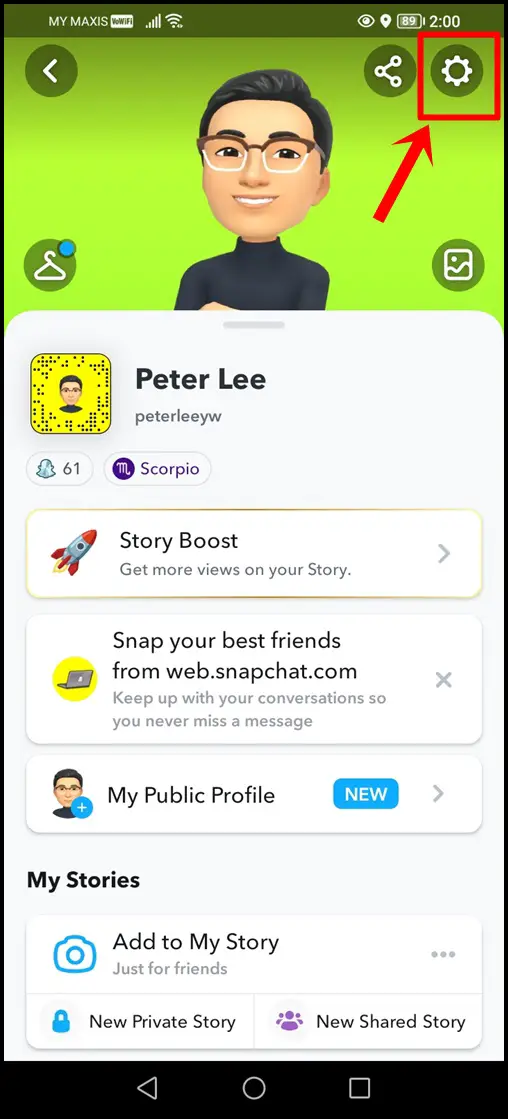 In the Settings screen, look for the "Password" option and tap on it.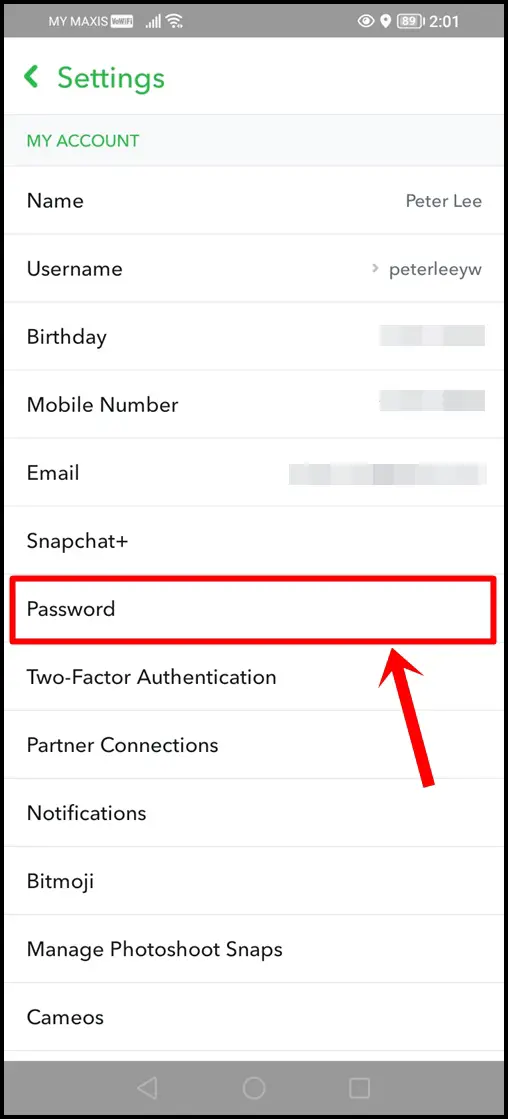 To reset your password, enter your current password, followed by entering your new password twice.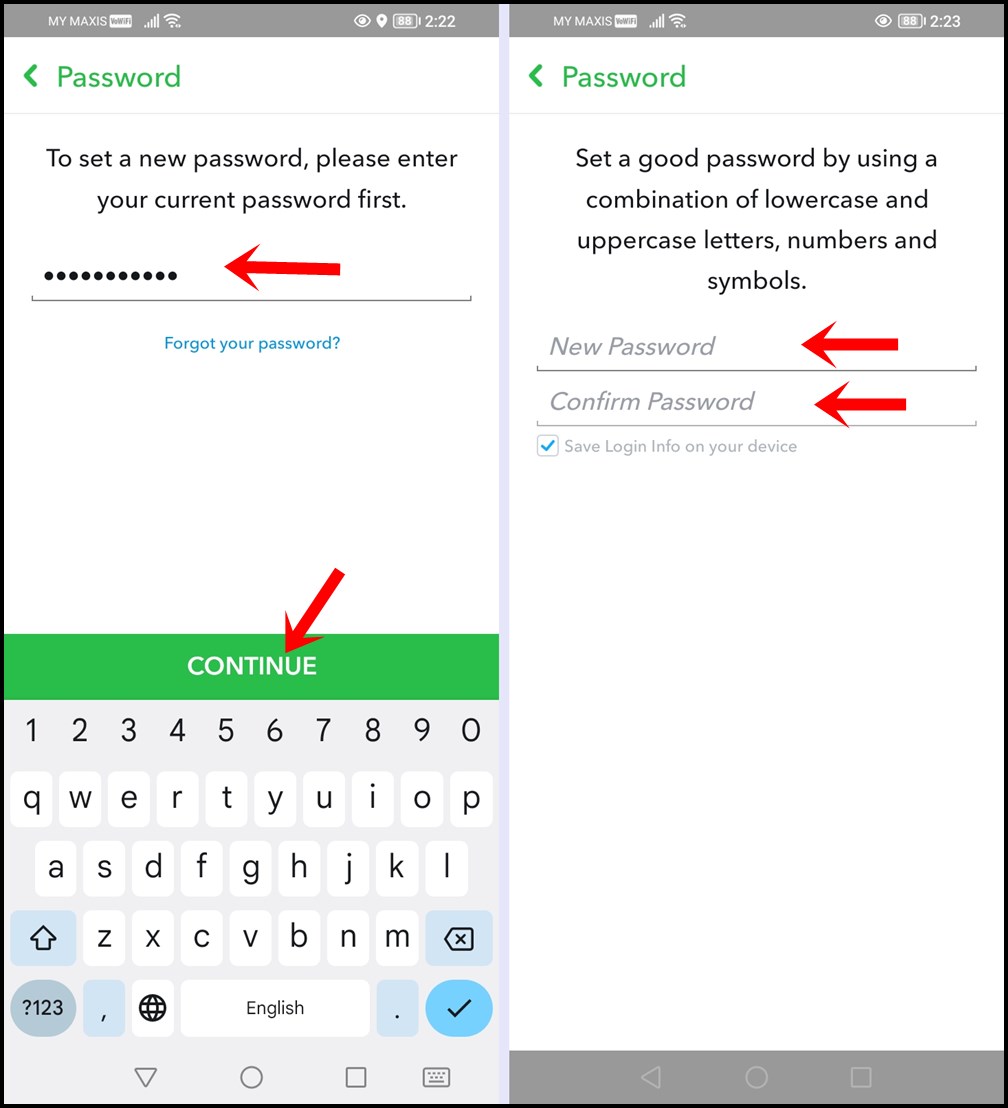 3.2. Enable two-factor authentication for added security
Return to the Settings screen. Look for the "Two-Factor Authentication" option and tap on it.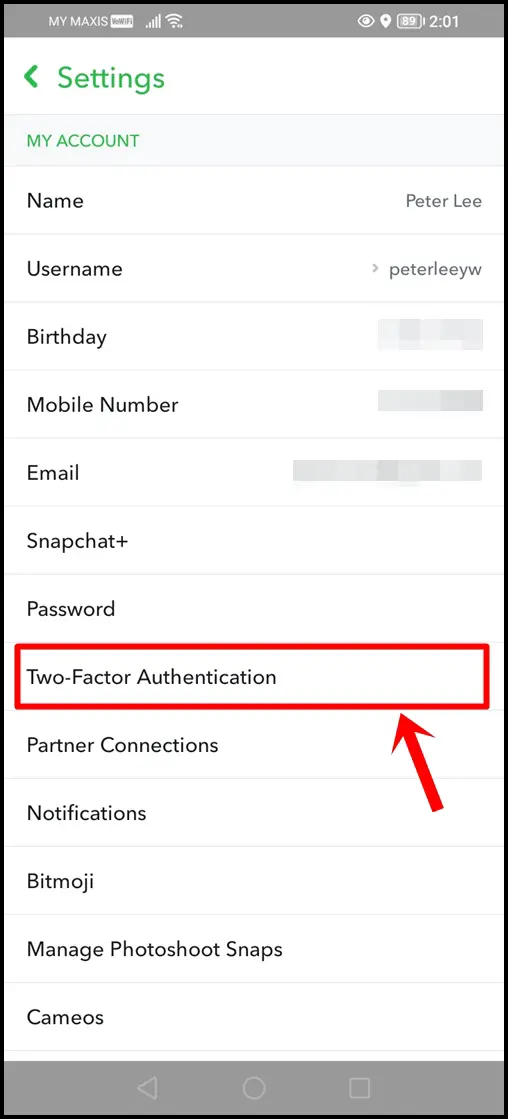 Next, follow the on-screen instructions to setup your Snapchat's Two-Factor Authentication.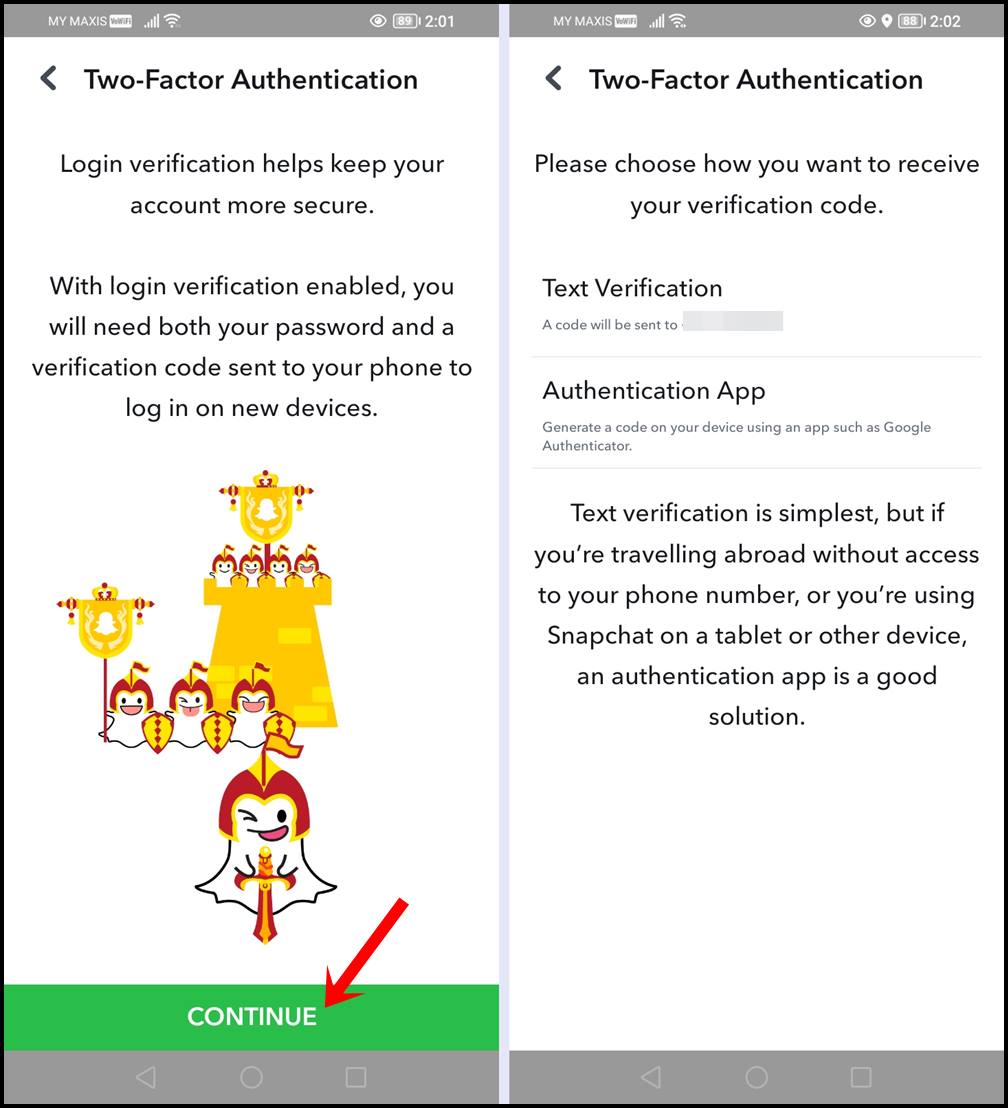 After you have finished resetting your password and enabling two-factor authentication, follow the steps below one by one to unlock your compromised Snapchat account:
Check for any unfamiliar or suspicious activity in your account history.
Review the list of connected third-party apps and revoke access from any that you don't recognize.
Contact Snapchat support to report the compromise and seek their assistance.
It's crucial to act swiftly if your account was compromised to minimize potential damage and secure your account.
Appeal the Lock
If you believe your account was locked in error, you can submit an appeal to Snapchat. Visit their website, provide the requested information, and explain your situation. Snapchat will review your appeal and unlock your account if it was indeed locked unjustly.
How to Prevent Future Locks?
To avoid future account locks:
Follow Snapchat's community guidelines.
Verify your phone number and email address.
Send snaps responsibly. Don't spam!
Avoid using third-party apps.
Keep your password secure and regularly update it.
Conclusion
Getting your Snapchat account locked can be frustrating, but with the information and steps provided in this article, you should be well-prepared to handle the situation. Remember to follow Snapchat's guidelines and keep your account secure to prevent future locks. If all else fails, don't hesitate to reach out to Snapchat support. Your Snapchat experience should be enjoyable and trouble-free, so stay informed and stay safe.