Laptops are preferred by many business people because they are lightweight and portable. If you're not quite finished with the important report that's due in the morning but a family obligation is preventing you from working overtime, just bring the laptop home and wrap things up that evening. Laptops are also convenient for business trips and lunch meetings.
[Read also: Tips on How to Buy a Laptop]
Unfortunately, the convenience and portability factor of laptops also makes them easy "victims." Even if you think it will never happen to you, your laptop could easily disappear from your table at Starbucks or your hotel room. Thankfully there are security apps on the market that can track a computer's whereabouts and help recover the missing devices. Learn more about these 6 security apps for recovering your office's stolen laptops:
[Recommended reading: Best Apps When Working In A Personal Office]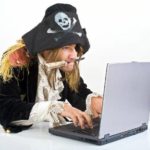 1. GadgetTrak
GadgetTrak can be installed and enabled on Mac and PC laptops as well as various smartphones.  Should your laptop be stolen, GadgetTrak offers the ability to file police reports with over 150 police stations. Device location is tracked by Wi-Fi, GPS and cell tower positioning, and push notifications are sent to entice thieves to indicate tracking spots. (Download GadgetTrak here)
2. Hidden
If your office uses Apple computers, consider Hidden to locate stolen or missing Mac laptops. This Mac-specific app provides detailed location data and allows FaceTime to snap photos of your computer's thief. Screenshots can also be taken, letting you know just what your laptop is up to. (Download Hidden here)
3. Laptop Cop
Laptop Cop installs invisibly and tracks a laptop's location, keeping record of where it travels while missing. You can view your stolen laptop's whereabouts online thanks to Wi-Fi hot spot tracking, but you must provide the company with a copy of a police report before you will be able to enable recovery features such as file retrieval, file deletion and other monitoring technology. (Download Laptop Cop here)

4. LoJack for Laptops
The dedicated recovery team at LoJack for Laptops works to find and recover your stolen laptop while offering you the ability to remotely protect your private computer data. LoJack software runs in the background to resist detection by computer thieves. Standard editions do the job but premium subscription packages come with a $1000 service guarantee. (Download LoJack for Laptops here)

5. LockIt Tight
LockIt Tight provides stolen laptop location tracking along with a variety of helpful resources like screenshots, webcam support, key logging, file tracking and encrypted reports. Free and subscription plans are available. (Download LockItTight here)

6. Prey
Should your laptop, tablet or other mobile device get stolen, Prey is a free tracking app that utilizes location data, screen shots and webcam photos to help you find your missing laptop or phone. Considered silent but deadly, Prey is open source software that gives you remote control at any time. Laptop thieves won't know what hit them. (Download Prey here)
A stolen or missing laptop can be a nightmare, especially if it contains sensitive office and/or personal information, but stolen laptop recovery apps like those listed above can truly work wonders. If you're fortunate enough that your laptop remains safe and sound at all times, the apps can still offer priceless peace of mind.
[Read also: 5 Tools to Help you Keep Your Laptop and Data Secured]
About the author : David Ching is the Marketing Director for EQA Office Furniture, a California-based retailer of office chairs, conference tables, workstations, receptionist desks and office cubicles. Get a free virtual, 3D walk-through tour at www.eqaofficefurniture.com.