Windows 8, Microsoft's latest effort to get back its lost position and reinstate its position a bit further, is surely miles behind Apple when it comes to the number of applications. Windows 8, as it is a new entrant in the tech industry, has only a measly 5000 apps in the Windows store whereas its arch rival has a massive 275,000 apps in the iTunes App Store. OK, lets give this number thing a rest. The point is despite the small number of apps available in Windows 8 apps Store, you can still find some amazing apps that can take your breath away. We are familiar with these apps already since they are available for other platforms but they have got a whole new avatar for the upcoming Windows 8 platform. They look smart, suave and sexy with their touch-friendly features.
[Read also: 4 Things to Consider when Upgrading to Windows 8]
Here we are not going to give you another round up some boring apps that will come bundled with Windows 8. Neither we are going to features some informational apps that you will get anyway, powered by Bing. Rather what we are trying to do is to feature a collection of apps that will help you make your Windows 8 PC more productive than ever. Let the fun begins:
Netflix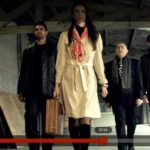 For all those movie buffs, who do not wish to miss out on any popular flick, this is the app that they should be counting on. The home page will give you instant access to top ten movies for your viewing pleasure and you can sort the movie based on genres. Scroll up and down a bit and you will get to know more about New releases, Popular Movies on Netflix, Top 10 best rated movies and more. Click on any of the movie thumbnail and it will pop up a window of the movie page which is highly interactive and at the same time informative. You can play the movie right from there or can rate it as well. A great app to start your day with.
[Read also: Streaming Services Becoming A Dominant Media Force]
Hulu Plus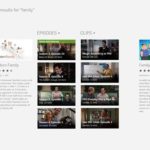 If you belong to the ever growing race of couch potatoes, who need information on entertainment on the go, this is the app you should have on your PC. You can create schedule as per your requirements. This is a super cool app just like the Netflix and it lets you view things based on your personalized recommendations.
Skype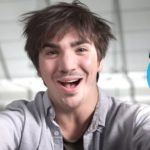 OK I accept that I am not sharing anything revolutionary here. If you wish to see your girlfriend residing in some beautiful countryside in Switzerland without crossing the Atlantic Ocean, this is the app that you need to have. This app utilizes the full width of the monitor and the great utilization of the Windows 8 touch screen interface makes it look super cool. However, Skype has not added the Search option so that it will be a bit of disappointment if you wish to make a search among your contacts.
[Read also: What to do if Skype is not working?]
Fresh Paint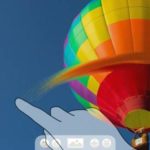 If you are supposed to use Windows 8 on tablet, this is the app that you should be using to realize and relish the fun that is automatically attached to multi-touch. There is a virtual pallet that perfectly simulates its real life counterparts, and the great news is that it gives support to five fingers gestures. This fun painting application is for everyone with a creative bend of mind. However, as we are all creative; in fact we are born this way.
Fresh Paint is free but not entirely. To get access to more artistic variations, you need to shell out some money. The adventure pack which is loaded with loads of interesting features is going to cost you $1.99 for each. You can start of painting on a blank canvas or else, you can take a pick from the dozens of paper textures available. Tips on pencil and brushes are available so that you can get the hang on this amazing application. Once you are done with the creative part, you have the option to download it as a PNG file. Or else, if you are in fun mood, you can share it right on social networking sites.
[Read also: The BUMP app – Transfer Photos from Phone to Computer]
TuneIn Radio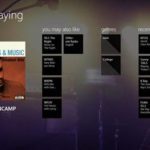 Finally the much popular iOS app has finally arrived for Windows 8. It can stream and play almost anything in the planet earth. With it you will be able to locate local radio station and the great thing about this app is that it will not slow down your PC if you keep it running in the background while you are busy at something else. Talk, news, music, sports, local radio stations etc, it has an impressive range of streaming categories. You can set things as favorite and you can also record at your disposal. A great app that you should gracing your PC.
Music Maker Jam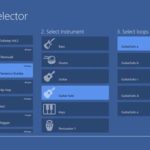 I bet that you are a music lover by heart and the beats of One Direction make your heart beat like a wild beast. But why listening to the same track in the same way? Would you mind if you have the ability to add some spice in the track in the form of some bass or drum effects? I hope you would not. So, here it is – Music Maker Jam. You can add loops for vocal, pads, brass etc and there is an option for raising and lowering the volume to heat up the dance floor. In short, you can distort the music the way you like.
[Read also: How to Classify Your Music With The Touch of A Button]
Kindle for Windows 8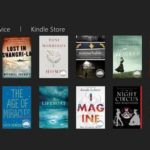 Kindle lovers will always feel uncomfortable when they are to read a book on a different app. But with the launch of Kindle for Windows 8, you would not have to face this all over again. You will get to see a large and color thumbnail view of your favorite books in the Library view in Cloud and Device sections. To make your reading experience more holistic, you have the ability to change the font size, number of columns, highlight certain sections, change the background colors, add some notes, bookmark pages and other stuffs. Do not know a certain phrase, just double click on the word and it will show you the meaning of the phrase by fetching information from Dictionary.com.