In the world of music production, beat making software plays a crucial role in creating captivating rhythms and grooves. Whether you're an aspiring producer or a seasoned musician on a budget, there are excellent free options available that can help you craft incredible beats. In this article, we'll explore the 10 best free beat making software tools, each offering unique features and endless creative possibilities.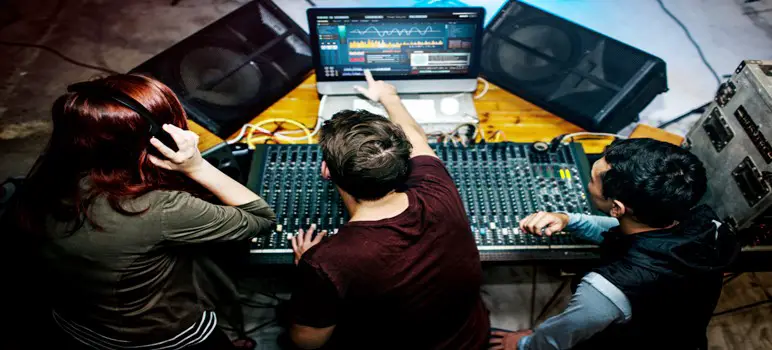 1. LMMS (Linux MultiMedia Studio)
2. Tracktion T7
3. Cakewalk by BandLab
4. Ardour
5. GarageBand
6. Ordrumbox
7. MusE
8. Hydrogen
9. Reaper (Free Trial)
10. Studio One Prime
FAQ:
1. Where can I find free beat making software?
Discover free beat making software by exploring reputable online sources, official websites, or trusted software repositories.
2. Which beat making software is recommended for beginners?
For beginners, user-friendly options like LMMS, GarageBand, or Ordrumbox are great choices to start making beats.
3. What factors should I consider when selecting beat making software?
When choosing beat making software, factors such as user interface, available features, compatibility with your operating system, and your preferred workflow are important considerations.
4. How can beginners get started with beat making?
Beginners can kickstart their beat making journey by exploring tutorials, experimenting with pre-installed instruments and samples, and dedicating regular practice sessions to hone their skills.
5. What are the benefits of using beat making software?
Beat making software offers advantages like easy access to a diverse range of instruments and sounds, digital beat creation and manipulation, seamless integration with other music production tools, and the freedom to express creativity without requiring expensive hardware.
Conclusion
With these 10 best free beat making software tools, you have a variety of options to unleash your musical creativity without breaking the bank. Whether you prefer a beginner-friendly interface or a feature-rich environment, these software choices provide the essential tools to produce professional-grade beats. Explore, experiment, and let your imagination soar as you create captivating rhythms and grooves with the power of these free beat making software programs, available for Windows, Mac, and Linux operating systems.