With more and more of us now using mobile devices such as tablets and smartphones, it is only natural that we now do more on these gadgets than ever before. This is also partly due to the fact that we now have more opportunities to use our phones for a variety of purposes due to the increase in mobile tools and apps that are available to us.
One of the things that many people use their smart devices for is to enjoy entertainment such as games, and there are many different gaming options available with something to suit every taste and preference. So, even when you are out and about, having a break at work, or on holiday you can enjoy the fun and entertainment of your favourite games at your fingertips.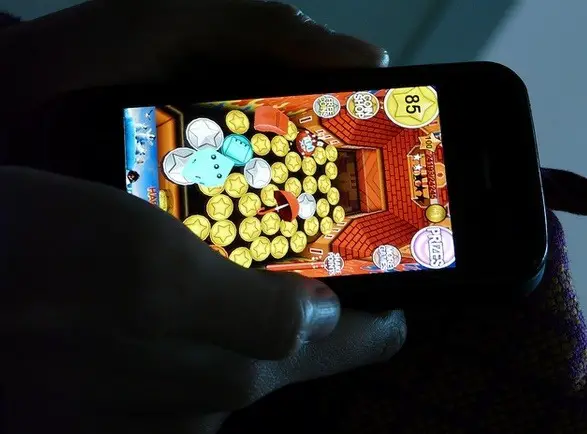 Some of the popular options
When it comes to mobile games there are many popular options that are suitable for a range of ages and interests. Some of these include:
1. Puzzle games
Mobile puzzle games provide you with not only fun and entertainment but also the opportunity to give those brain cells and good workout. These are popular amongst people of different ages and there are various ones to choose from. One favorite puzzler for mobile devices is Triple Town, where you build a town by pairing up houses and trees to create larger versions.
2. Casino games
Casino gaming online via mobile devices has become hugely popular over recent years, as you can look forward to not only having fun and excitement but also the chance to win some money. You can enjoy all sorts of table games and slot machine games at online casinos available on the Internet, which means that you can look forward to the thrill of casino gaming wherever and whenever you like.
3. Adventure games
For those that want to immerse themselves in games that are engaging and interesting, mobile adventure games are perfect. You will find that these are ideal if you want to play a game with an exciting back story to it. For example, Game of Thrones for IOS or Android is a hugely popular choice with many enjoying the thrill of this game off the popularity of the TV series.
4. Music games
If you love music and you enjoy gaming on your mobile device, one of the range of music focused mobile games could be perfect for you. One music game that provides excitement, fun and great music is Pinball Rocks, which enables you to enjoy listening to some great rock tracks while immersing yourself in the addictive thrill of pinball.
5. Strategic games
Many people want to play games that not only entertain and engage but also challenge the mind, and this is where strategic games are perfect. You can get really caught up in these games and there are certainly plenty to choose from such as Door Kickers, where you are in charge of a SWAT team dealing with a variety of situations and challenges.
6. Action games
Action games are a firm favourite amongst many smart device users, as they are fun, exciting, fast paced and thrilling. There are some fabulous actions games that are available for the various mobile platforms such as the Tomb Raider games, which have gained a huge following amongst mobile device users.
With such a wide variety of mobile games and genres to select from, you can now look forward to the excitement of gaming no matter where you are.
[Image credit: JaulaDeArdilla, flickr]