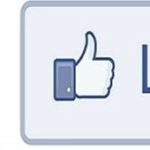 Same Old, Same Old
It's hardly a surprise that Facebook's f8 announcement came the day after Google+ came out of beta and opened to public subscription.  It's also hardly a surprise that the changes to Facebook, rolled out this week, have caused much grumbling across Facebook feeds worldwide. It's eye-rollingly predictable that reposts are appearing all over the place asking us to click here and adjust privacy settings there – some of which sound reasonable, and some downright paranoid.
What's interesting is that the changes that they've planning to make towards the end of the month, open for perusal to a few at the moment through the developer account, actually look alright, if leaning a little towards the skynet-esque.  Seems that Google+ has Zuckerberg et al worried.  But are we really going to take to Google+? If you had to choose, which one do you prefer?
Which is better? Facebook or Google+? Let us know what you think in the comments.
Pretender To The Throne?
The fact remains that as much as we grumble about changes to Facebook, we're all still using it.  In addition businesses, brands and charities simply can't afford to not be there.  The Google+ beta period was marked on the one hand by a great deal of excitement, and genuine affection in some quarters, but markedly lacking in the realm of repeat visits, except amongst the digital hardcore of social media early adopters.
[Read also: How to Incorporate Facebook into Your e-Commerce Sales Process]
The lack of ability for organizations to represent themselves effectively also left the experience feeling a little thin on the ground for some, although equally, this lack of corporate presence was a positive for others.  Organizational pages are due, if the twitter buzz is to be believed, towards the end of the year.  Given how difficult Facebook made it for page owners to interact with fans, and how loud the complaints were, Google+ seems a little slow off the mark on this one.
Circles, Notifications, Privacy
The lovely thing about Google+ is its circles facility, although it needs to be more clear that these aren't public, so making someone an "acquaintance" rather than a "friend" isn't going to cause any offense to that almost-friend you can't bear to delete.
The equivalent roll out of lists of Facebook seems clunky in comparison, the division of your timeline is frustrating, and the new notifications are cluttered.  Privacy on Google+ is fairly straightforward, with Facebook playing the usual game of "letting the users figure it out for themselves" – the new twitter-like top right hand info stream broadcasts much more information than many seem comfortable with.
Don't Be Evil
Google+ is basically Facebook that's not owned by Facebook.  And everyone hates Facebook, because they're evil… right? But the only thing that's going to change the landscape with any degree of certainty is mass adoption.  Google+ is prettier, it's cooler, it integrates with your other Google services and the overall experience is just… much nicer.
It remains to be seen whether they can build on these initial positives, but it was with cautious optimism that I logged into Google+ this morning before Facebook…
[Read also: Top 5 Facebook Alternatives to Fulfill Your Social Addiction]
So.. do you Like, or +1? Please tell us in the comments.