Online surveys have been around since the dawn of the internet. As soon as the internet took off, marketing companies sought to leverage the swathes of people going online to gain insight into the latest consumer trends.
The good news for internet users, is they are willing to pay for these insights. This opened up a lucrative new market. Netizens could take online surveys for quick, easy cash. The amount of cash you can earn depends on the amount of time you put in and the length of the surveys you complete. While you probably won't be able to earn a living off of surveys alone, they are a good source of additional revenue and the flexibility means many people use them to supplement their full-time work.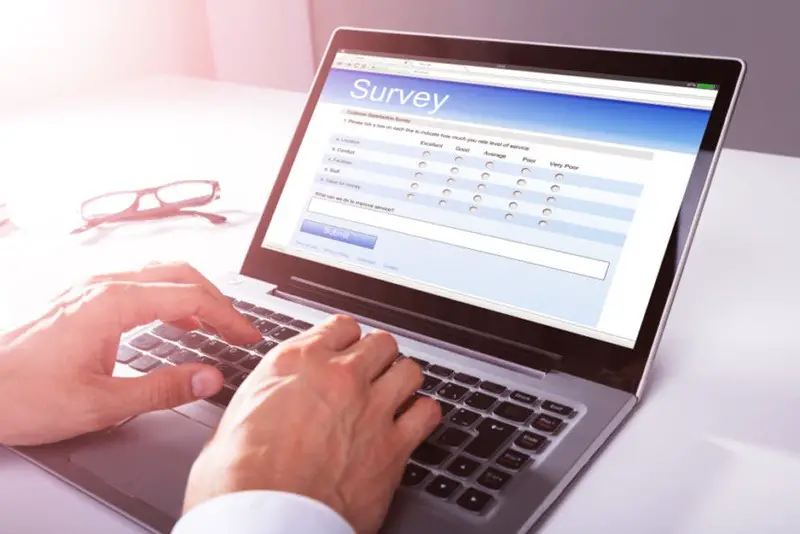 Why are companies paying for your opinion?
Your opinion matters. Your opinion as a consumer can help companies refine their products, restructure their branding and tweak their marketing campaigns. They might want your opinion on a product, or your thoughts on an unpublished advertisement. The answers you provide are highly valuable. As such, they are happy to pay consumers for their input.
At any given moment, there are literally hundreds of companies looking for people like you to offer their opinion on a range of topics.
How do I sign up?
Most survey websites ask for little more than a valid email address. You simply fill out a demographic survey so that companies know a little bit about you, then they will email you if a company is looking for your opinion.
How much can I make?
Depending on the length of the survey, each one pays a different amount. A short survey with just a handful of questions could pay as little as $1, while a long, multi-page report will take a bigger chunk of your time and might pay up to $30.
Some surveys may require you to review a product. In these cases, it is not uncommon for the company to send you a free product to review. You may not receive financial compensation for taking the time to complete these surveys, but you will get a free product to keep.
A Word of Warning
While there are plenty of legitimate sites out there who will reward you for your time, there are some bad apples looking to scam unsuspecting survey-takers. These scams usually involve the sale of your personal information.
You can protect against these scams by looking at the company's privacy policy. If it says the company is free to sell your information to advertisers, you might want to take your services elsewhere or you could end up being bombarded with spam emails and letters.
Also, a survey company will never ask you for payment up front. They are the ones supposed to be paying you. If they ask you for your credit card details, it is likely a scam.
Sounds like something that might interest you? Check out the hundreds of companies looking for your opinion and start earning some extra money today.
[Image via: Google Images]