In the world of modern technology, 3D printing stands out as a creative powerhouse. But did you know it can also put some extra cash in your pocket? If you're new to the game or a seasoned enthusiast, this article is your guide to 7 easy and exciting ways to turn your 3D printer into a money-making machine. From crafting unique items to providing cool services, these ideas are perfect for beginners. Let's dive in and discover how to make money with your 3D printer and open doors to a world of possibilities and profits.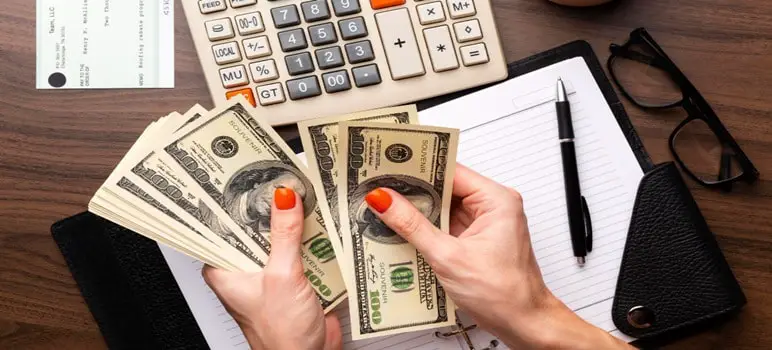 Turning Prints into Profits: 7 Ideas to Make Money with a 3D Printer
1. Create and Sell 3D Printed Products
One of the most direct ways to make money with a 3D printer is by creating and selling 3D printed products. The possibilities are vast, ranging from customized phone cases and jewelry to home decor items and prototype models.
Identify a niche market or a specific target audience to cater to, and design unique products that fulfill their needs or desires.
Craft a portfolio, establish an online presence through platforms like Etsy, Amazon, eBay, Fiverr or your own e-commerce website, and leverage social media to showcase and market your creations effectively.
2. Provide 3D Printing Services
Not everyone has access to a 3D printer, so offering 3D printing services can be a lucrative business opportunity.
Reach out to local businesses, startups, or individuals who may require 3D printing assistance. You can provide services such as rapid prototyping, architectural model printing, or even on-demand 3D printing for customers who want to bring their ideas to life.
Promote your services through word-of-mouth, online directories, and social media to expand your clientele and establish a reputation as a reliable 3D printing service provider.
3. Rent Out Your 3D Printer
Monetize your 3D printer by renting it out to individuals or businesses in need of temporary access. Many people require a 3D printer for short-term projects, prototypes, or experimentation but may not want to invest in purchasing one.
Create a rental service where you offer your 3D printer on an hourly, daily, or weekly basis. Advertise your rental service through local classifieds, online platforms, and social media groups targeting makers, hobbyists, and small businesses.
Ensure proper agreements and terms are in place to protect your equipment and facilitate a smooth rental experience.
4. Develop and Sell 3D Printable Designs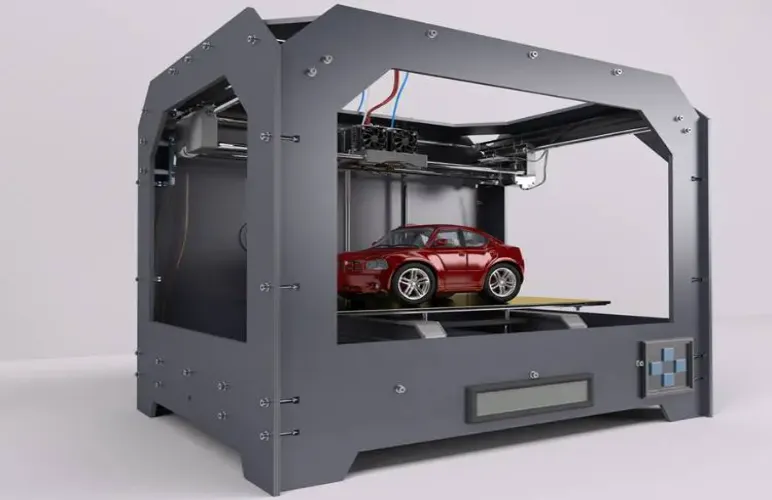 If you have a flair for design, consider creating and selling 3D printable designs.
Develop a collection of unique and visually appealing designs for various purposes, such as fashion accessories, home decor, or educational toys.
Sell these designs on platforms like Cults3D, MyMiniFactory, or even through your own website. Optimize your product descriptions and titles to attract potential customers searching for specific designs, and continuously update your portfolio with fresh and trending designs to stay competitive.
5. Offer 3D Printing Workshops and Courses
Share your expertise and knowledge of 3D printing by conducting workshops or courses. Many individuals and businesses are eager to learn about this innovative technology.
You can provide hands-on training sessions, covering topics such as 3D modeling, printing techniques, and troubleshooting. Market your workshops locally, partner with educational institutions, or create online courses to reach a broader audience.
Position yourself as an industry expert, building trust and credibility among aspiring 3D printing enthusiasts.
6. Fix 3D Printers for Others
3D printers can act up sometimes, and they have lots of parts that need to work together just right. If someone's new to 3D printing or doesn't know what all those parts do, they'll have a tough time fixing it when it breaks.
If you know your way around 3D printers, you can help out by fixing broken ones and getting paid for it. Most people would rather pay someone who knows what they're doing. It's a chance to earn money from folks who might not have used your printing services before.
7. Establish a YouTube Channel for Making Money with Your 3D Printer
Utilize your expertise in 3D printing to establish your very own YouTube channel. Cultivate your audience by sharing captivating and informative videos centered around 3D printing on your channel.
YouTube offers opportunities to generate revenue through advertisements, donations, affiliate programs, and collaborations with brands. As your subscriber base grows, you might even receive complimentary products from companies for review.
While relying solely on YouTube for a full-time income might be challenging at first, incorporating it as one of several income-generating strategies can prove beneficial. This avenue not only directs potential customers to your website or online store but also bolsters your reputation as an authoritative figure within the industry.
Conclusion
The realm of 3D printing offers a world of opportunities for individuals seeking to generate income and explore their creativity. Whether you choose to sell 3D printed products, offer printing services, or develop and sell designs, the key lies in providing quality, unique offerings while effectively marketing your skills. By embracing the possibilities of 3D printing, you can turn your passion into a profitable venture and make money with a 3D printer. So, seize the moment, unlock your creativity, and let your entrepreneurial spirit soar in the dynamic world of 3D printing.
Read also: Advantages of 3D Printing That Make Good Business Sense
Frequently Asked Questions (FAQs)
Can I really make money with my 3D printer, even if I'm a beginner?
Absolutely! There are numerous avenues for beginners to start earning money through 3D printing. Whether you're offering custom designs, creating prototypes, or providing printing services, there's a growing demand for skilled individuals in the field.
How much can I earn from starting a YouTube channel about 3D printing?
The income from a YouTube channel varies widely and depends on factors like your content quality, audience engagement, and viewer count. While some successful creators earn a substantial income, especially through ads and sponsorships, it's essential to view your channel as part of a broader monetization strategy.
Do I need an expensive 3D printer to make money?
Not necessarily. While high-end printers can offer advanced features, there are plenty of budget-friendly options that can produce quality prints. The key is to understand your target market and tailor your offerings accordingly.
Are there any legal considerations when selling 3D printed items?
Yes, there can be legal aspects to consider, particularly if you're printing and selling designs that are copyrighted or patented. It's important to respect intellectual property rights and ensure you have the necessary permissions to produce and sell certain items.
How can I promote my 3D printing business effectively?
Promoting your 3D printing business involves a mix of strategies. Utilize social media platforms, engage with online communities, collaborate with related businesses, and build a professional website showcasing your services. Networking and word-of-mouth referrals can also play a crucial role in expanding your customer base.