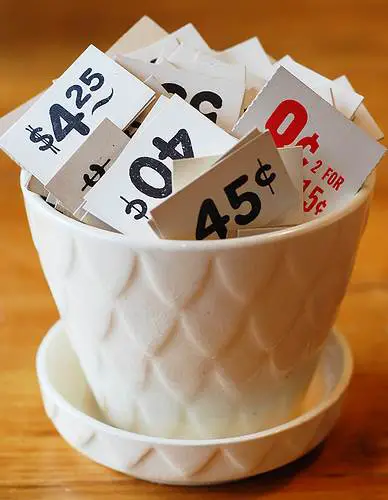 Moving out of your parents' home is a great milestone to achieve, but finding yourself responsible for covering all of the bills and costs on your own for the first time can be daunting. Especially when you're used to living a certain lifestyle in a home paid for by your parents—well, your new life can deliver quite the rude awakening.
And it's even worse when you're a techie sort of person. Maybe you're a gamer, looking for a way to afford those new games and that yearly Xbox Live membership. Or perhaps you're just an average teenager who spends time online chatting it up with friends and streaming movies. Whatever the case, keeping up with new tech and gadgets probably is no longer in your budget.
But it doesn't have to be that way. Here are some tips on how you can save money to clear room to keep paying for all those gadgets and technology you can't live without.
1. Consider finding a roommate or renting out a room in your home
If you aren't married or starting a family yet, you may find that living with multiple people is still a more affordable solution than carrying a household on your own. Having a roommate can not only provide you with someone to help out with the cost of rent and utilities but can also allow you to have company and someone to talk to when you come home at the end of the day. Not sure how to find a roommate? There are plenty of websites out there designed to bring people together.
2. Keep living like you are still a high-school or college kid
When a lot of people get their first real job and move out on their own, they will spend a lot of money just because they are making real money for the first time. It can be tempting to go out and buy a bunch of fancy new stuff for the house, to buy a brand new car or to go out on the town every night for drinks. However, when you are young, it is the best time to save your money so you can take advantage of the magic of compound interest. By continuing to live like a broke student for a little bit longer, you can pocket some extra cash to save up for an emergency fund, put money into a retirement and save for future goals like a wedding or a down payment on a house.
[Read also: 5 Ways to Save Money Using Technology]
3. Use coupons
Coupons may seem like something your mom or grandma uses, but you can save a lot of money on the food products that you likely would buy anyway. Watch for coupons online and in the Sunday newspaper for brands and products you like and throw them in your purse or wallet for when you head out to the grocery store. You can also use coupon for new gadgets. Just Google "coupons for gadgets" or something like that and you'll find sites that offer codes for discounts.
4. Bundle your Internet and cable service
You'll need to pay for these essential necessities in your own home but they don't have to be expensive. There are Internet plans to fit every budget available and by bundling the services that you buy, you can usually get a much better deal and save money on the services.
[Read also: Find a Cost-effective and Dynamic Way to Have an Access to the Internet]
5. Think about skipping the landline
Many young people today rely on cell phone service and Internet / VOIP services for their telephone use. If you don't need a landline, there is no reason to pay for the monthly cost of having one in your new home.
6. Schedule no-cost or low-cost events
When you have first moved out of your parents' home, it is a great time to enjoy your freedom and spend time with friends. However, going out all of the time can be really expensive. Instead of always hitting the bar or a restaurant, schedule some fun free or low-cost events and invite your friends along. You can have everyone over for a potluck dinner and game night, for example, or go to a free concert in the park one evening instead of going out and spending cash.
These are just a few of the many different ways that you can live comfortably on a reasonable budget even when you have first moved out of your parents' home. Living frugally allows you to (hopefully) stay out of debt and put some money away for future goals. It is a lot easier to start saving when you do it when you are young before you have obligations of kids and a mortgage, so be smart with your money and look for ways to save while still enjoying being on your own for the first time.
[Image credit: Colleen Allison, Flickr]