Users of Apple's iPhone are fortunate to gain access to the massive collection of apps available in the iTunes App Store. But, no matter how large this collection is, some may still find it inadequate, prompting them to look for other avenues where they can find the apps they want.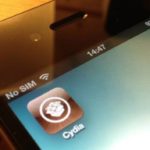 What is Cydia?
Cydia is a program that allows you to download apps outside of the iTunes App Store. It's basically another app store. However, before you can use it, you are required to jailbreak your iPhone first. Jailbreaking is necessary because Apple devices are locked to obtain apps only from the iTunes Store, and downloading of apps from third-party sources is prohibited. When jailbreaking your iPhone, you need to download jailbreaking software such as Blackra1n, Greenpoison, and Redsnow. You do not have to worry that jailbreaking your iPhone might be a violation of the law because according to the US Copyright Office, the jailbreaking of an iPhone or any Apple device does not violate the federal law; hence, it is not illegal.
[Read also: Downloading Things from the Internet: Legal or Illegal?]
Cydia versus iTunes
Cydia works like a middleman, giving you access to a resource directory with a wide range of apps. It is similar to the iTunes App Store, only that the apps you can get from Cydia are cheaper and many of them are free. Moreover, Apple does not allow users to customize the display on their devices but using Cydia, you can definitely do this. The app called Winterboard, which can be downloaded using Cydia, gives you the freedom to change the design of your icons, keypads, chat bubbles, and wallpaper. The great thing about installing Cydia on your Apple device is that you are still able to access the iTunes App Store, which means that you are given a wider selection of apps to choose from.
Installing Cydia on Your iPhone
Cydia is packaged with some jailbreaking tools like Redsnow and Pwnage Tool; there is no need for you to download it from the Internet or obtain it from other sources. Once you are done jailbreaking your iPhone, just tap the Install Cydia button and it will automatically install on your device.
However, jailbreaking programs such as Blackra1n and Greenpoison require additional steps before Cydia can be installed on your device. Installing Cydia using Blackra1n requires a fast Internet connection. You need to open the program, choose Cydia from the options, and the tap on "Install". You can get started on using Cydia by setting it up on your device.
Open Cydia. When using Cydia for the first time, the words "Initializing File System" will be displayed on the screen. After finishing this initialization step, Cydia will restart.
The message "Who Are You?" and the options User, Hacker, or Developer will be displayed. Select User and then Done.
Cydia's database will be updated and the screen will display "Downloading Packages." This must be finished first before you can proceed with the next step.
After the update has finished, the options Upgrade Essential, Complete Upgrade, and Ignore (Temporary) will be flashed on the screen. Select Complete Upgrade and tap Confirm to start the upgrade. Selecting the Ignore option can lead to performance issues on your iPhone.
When upgrading is finished, choose Close Cydia (Restart). You can now start downloading apps on your Apple iPhone.
[Read also: Reasons Not to Root Your Android Phones]