It's no secret that mobile industry is flourishing and that it'll continue its unprecedented growth in 2016. Google announced that 2015 saw mobile searches eclipse that of desktop searches in 10 countries. Today more than 80% of users accessing the Internet own a smartphone. Moreover, Google recently stated in press releases that it considers mobile ease-of-use to be just as important as desktop-oriented SEO, indicating the direction markets are moving. Mobile is the future.
It won't be this year or the next that we see mobile sites replaced completely by mobile apps, but this does appear to be the trend. Competition is increasing, and more and more companies are investing in mobile apps to respond to the staggering statistics that supports smartphone and tablet users. In fact, it is anticipated that in 2016 many businesses, will dedicate increasing resources to develop their mobile apps, leading towards an apparently inevitable golden age for mobile apps.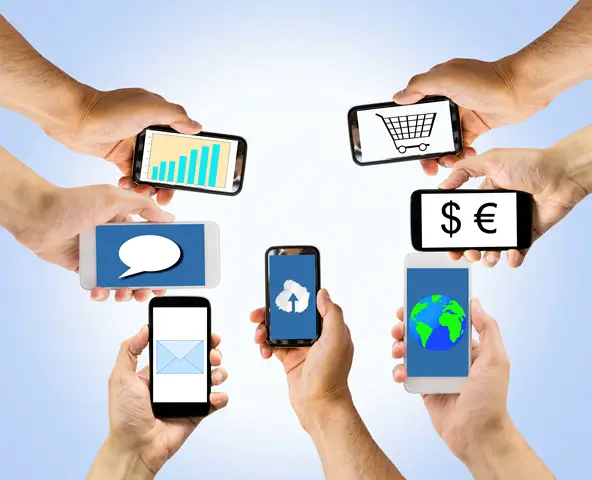 Understand the Landscape
Last April, Google developers released an update, termed "Mobilegeddon" which gave preference to websites that it viewed as being more mobile-friendly. Nearly 50% of non-mobile friendly sites saw their rankings drop from Google searches, many of them dramatically. As this continues to develop, and more and more of the coveted first-page-results are dominated by mobile-optimized sites, the end-user will continue to elevate their expectations — that is, they will expect to find what they are looking for with even greater ease, further underscoring the necessity of this as a consideration.
The consumer now expects mobile marketers to create a value-added product that has been tailored to solve their specific problem. After all, apps are supposed to be both easier to use and quicker. A great example of this is Amazons "One-Click" which allows consumers to search an item and with one click confirm purchase and delivery options.
As mobile development continues to grow its demands will only increase. For example, companies like Tatango have seen the marketing potential in using SMS-based advertising, to contact people through their phones before the consumer has even searched for them. This is the future of marketing for many companies. Being able to deliver the basics will always be a challenge, primarily become the quick growth of the industry. Newer technologies are being developed and implemented and it's advised that your mobile marketing strategy includes regular updates to improve the user experience and represent a better brand.
Responsive Design
With the market space moving, unsurprisingly, towards ease-of-access and mobile marketing, it's critical that your methods be responsive to this shift. Think of the last twenty apps you downloaded. How many of them did you delete after the first few minutes?
Marketers should keep this in mind and push towards the development of a responsive website that invites the user to explore and browse further. Marketers can do this by simplifying pages and weeding out the unnecessary, media-rich content. Apps need to be smart, but simple. They should walk or subtly guide the user through a short series of steps, from the inception of the want or need, right through to what is invariably a conversion goal.
[Read also: Website Design Trends You May Want to Avoid]
Leverage Native Features
With the modern market revolving so heavily around the smartphone, we've come to know the in's and out's and all the shortcuts to get what we need, when we need it. That said, it's not only prudent to leverage the features and design native to the devices you plan to serve, it's also necessary and expected. To today's users, falling behind really will be seen (and felt) as falling behind.
Get Consumer-Centric
In 2016, we will also see the onset of mobile optimized content. The top companies at the forefront of the mobile industry will blaze trails and begin to move beyond delivering beautiful and responsive mobile apps for brands and developing mobile optimized content. This means delivering specific content the user is demanding in a mobile form. This trend is putting the customer at the center. By observing user trends, big companies like Google are thinking of better ways to deliver users with the information they are seeking. With so much behavioral data at their disposal, it's easy to see how they have such an edge. Putting yourself in the customer's shoe and asking what more they want is as important as it's ever been, perhaps even more so with the advent of Big Data.
Embrace Video Marketing
Google is currently testing and validating the effectiveness of video ads on its pages. The adoption of this could lead to the way users search for apps. Google has been testing the idea of apps being added to its SERPs table along with Images and Videos, although this seems to presently only involve a very small test group. YouTube is currently the second largest search site, after Google, and is becoming increasingly more attractive to businesses. Facebook, too, has a seat at the video table and has seen its platform grow to become a leader in the marketplace. All this is to say is that the power of video continues to grow its dominance.
As the mobile landscape broadens, it's important to position your company where it can best grow with prevailing trends. Keep these currents in mind and seek new sources of information from online marketing communities like Kreativa, as well as the blogs of industry leaders and even competitors. It's an ever-changing marketspace and to compete, you have to keep ahead of the curve.
[Image: Google Images]