Lost a really important file from your Mac PC? Don't panic just yet. The EaseUS Data Recovery Software for Mac can bring in some luck.
Losing important files on a PC or a storage device is a pretty common and frequent issue. This might be due to accidental deletion, formatting, or corrupted drives. But, what if we had an app that recovers any and every of our lost data no matter what? That's what the EaseUS Data Recovery Software does.
If you're a Mac user, feel blessed about the existence of the EaseUS Data Recovery Software for Mac. Why? Let's find out.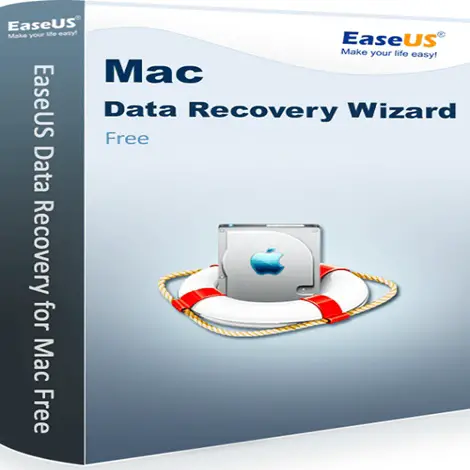 What is the EaseUS Data Recovery Software?
EaseUS qualifies as one of the best data recovery software in the current market. The app is available for Mac as well as Windows PCs and offers both free and pro versions. The free version of the software would let you recover data up to 2GB. In case you need more than that, you can always go for the pro version.
With the EaseUS app, you can easily recover deleted images, music files, videos, emails, and documents. You can even use it to recover data lost due to formatting. The EaseUS features a RAW recovery option as well. The software works well for Macbook, hard drives, USB drives, SD cards, digital cameras, and even the Time Machine backup drive.
How does the EaseUS Data Recovery Software for Mac work?
Want to know how to recover your files with the EaseUS for Mac? It's a simple process involving 4 easy steps. Here's how to do it.

Step 1. Download and install the free copy of EaseUS's data recovery wizard for Mac from their official website.
Step 2. Run this app and specify where the lost data was saved.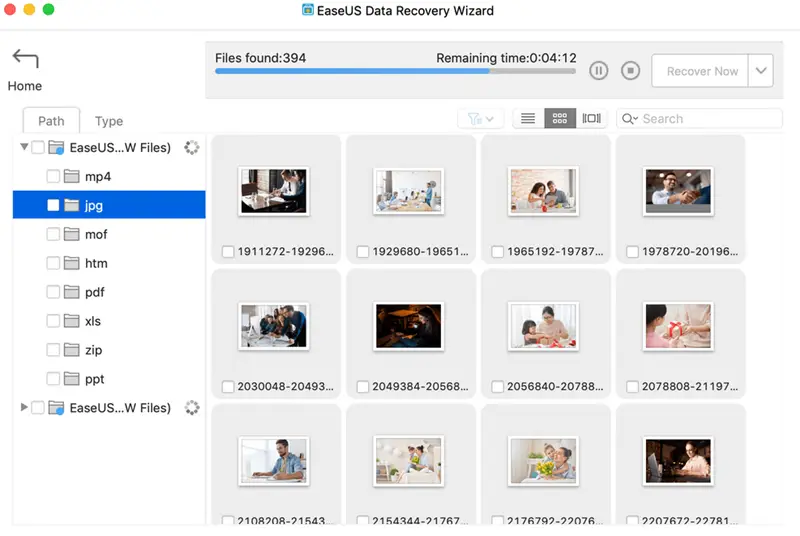 Step 3. Now click Scan, and the app would scan the location for deleted and inaccessible files. The app runs without any interruptions and the time taken depends on the size of the device being scanned.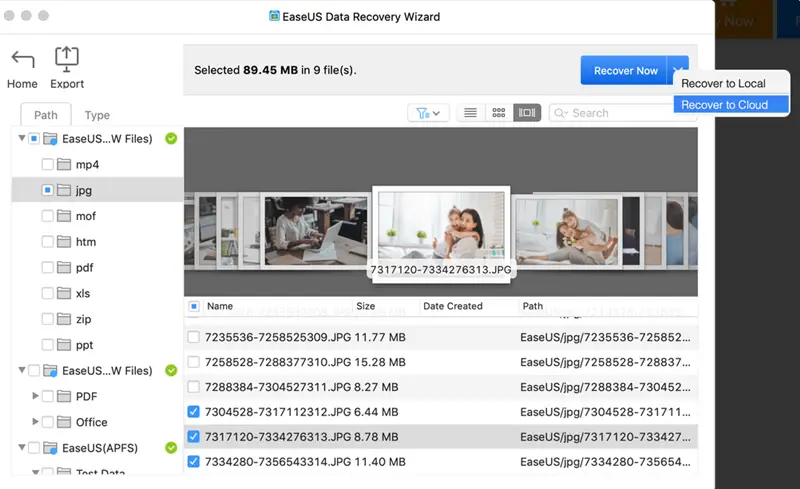 Step 4. When the app is done scanning, you can review the scan results. Filter these results for desired files and export them to a safe location. You can even save the scan results as .rsf in any location.

Top features of the EaseUS Data Recovery Software for Mac
What makes the EaeUS an amazing recovery software? It's those handy and important features that can save you the day. Let's have a look at the unique and useful features of the software.
1. Complete MacOS recovery support
EaseUS recovery app lets you recover all your deleted and formatted data on Mac. The software supports more than 200 file types and formats including images, videos, emails, music, archives, docs, and more.
EaseUS offers comprehensive recovery support for the Mac OS. Along with your Mac PC, the software also scans your external storage devices connected with it. For instance, it can scan and recover files from your hard drive connected with your Mac.

2. Partition recovery
EaseUS can do more than just data recovery. In case you accidentally deleted a partition on your Mac and you need to recover your data, EaseUS can do that for you. You can use it to scan files from a deleted or inaccessible partition as well.

3. More recovery features
EaseUS seems to have aggregated unlimited recovery features. In case your Mac PC goes through a system crash, it can help you recover your system. You can also help you recover data lost during the reinstallation of the OS. Likewise, the software helps you in various cases including corrupted hard drives, unexpected power-cuts, software failures, media interruption while writing, incorrect ejection of SD cards, etc.

4. Formatted/RAW data recovery
In case you had to format your USB drive and you had some important data in that, EaseUS can recover it for you. Not only that, the software won't disappoint you in case your external device is inaccessible.

5. Simple and easy UI
Another amazing thing about the EaseUS recovery software is its minimalist user interface. The interface is quite easy to use and even a beginner can use it without any help. All its functions are easy to understand and use.
Considering the efficiency and features of the EaseUS data recovery software for Mac, it seems to be your best recovery support. It's easy to use, recovers almost all file types, and works for your Mac as well as external devices. Does it get any better than that? Go ahead and try the app for yourself.
Got a query? Feel free to ask us.