In this digital age, where technology continually evolves, staying updated with the latest trends, gadgets, and innovations is crucial for tech enthusiasts. Thankfully, YouTube has emerged as a hub of knowledge and entertainment, hosting numerous tech channels that offer insightful content to cater to this ever-growing audience. If you're looking for the crème de la crème of tech YouTube channels, you've come to the right place. In this article, we present the top 10 best tech YouTube channels that seamlessly blend information, entertainment, and engaging content to satisfy your tech cravings.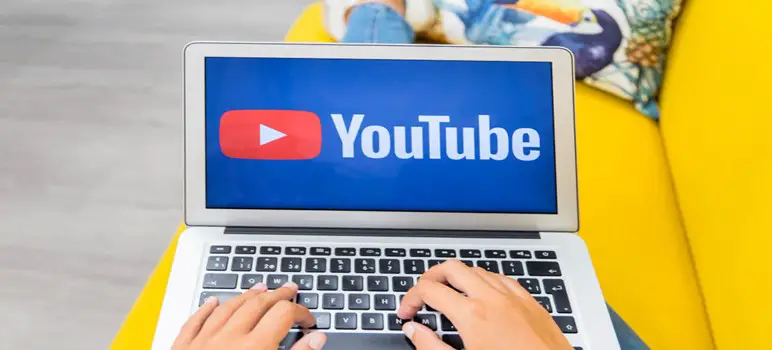 ---

With his unique blend of wit, wisdom, and experience, TechLead's YouTube channel has become a favorite among tech enthusiasts. He shares valuable insights on various tech-related topics, including programming, software engineering, career advice, and tech industry secrets. TechLead's entertaining and informative videos make complex subjects easy to comprehend, making him a must-watch for aspiring developers and tech professionals.
---

Known for his exceptional video production quality and attention to detail, Marques Brownlee, or MKBHD, is a tech reviewer extraordinaire. With his insightful reviews of the latest smartphones, gadgets, and consumer electronics, MKBHD has become a go-to source for honest, unbiased opinions. His engaging personality and in-depth analysis have earned him millions of subscribers, making his channel an invaluable resource for tech enthusiasts.
---

Linus Tech Tips is a household name among tech enthusiasts. Led by Linus Sebastian, this channel covers a wide range of tech-related topics, including product reviews, PC builds, tutorials, and tech news. Linus Tech Tips offers a perfect blend of entertainment and education, making it an excellent choice for both casual viewers and hardcore tech enthusiasts.
---

Dave Lee's channel focuses on in-depth laptop reviews, offering a comprehensive analysis of various models. His attention to detail and ability to explain complex technical specifications in a relatable manner make his videos a valuable resource for those in the market for a new laptop. Dave Lee's thorough evaluations and honest opinions ensure that viewers can make informed decisions before investing in a new device.
---

Austin Evans is a tech YouTuber known for his visually stunning videos and captivating content. Covering a broad range of tech topics, including smartphones, gaming, and emerging technologies, Austin's channel is a treasure trove of informative and visually appealing content. Whether you're a casual viewer or a tech enthusiast, Austin's videos will keep you engaged and informed.
---

Mrwhosetheboss, hosted by Arun Maini, offers an excellent mix of smartphone reviews, app recommendations, and tech news. Arun's enthusiasm for technology is contagious, and his videos are both informative and entertaining. With a focus on consumer tech and mobile devices, Mrwhosetheboss is an ideal channel for tech enthusiasts seeking insights into the latest gadgets and applications.
---

iJustine, or Justine Ezarik, is one of the most prominent female tech YouTubers. Her channel features a variety of tech-related content, including unboxings, gadget reviews, and tech lifestyle vlogs. iJustine's charismatic personality and relatable approach make her channel a favorite among viewers looking for tech content presented in a fun and engaging manner.
---

Bitwit, hosted by Kyle Bitwit, caters to the PC gaming and hardware enthusiast community. From PC builds and upgrades to gaming peripherals and benchmarks, Bitwit covers all aspects of the PC gaming world. Kyle's expertise and passion for gaming hardware shine through in his videos, making Bitwit a go-to channel for PC enthusiasts seeking guidance and advice.
---

If you're searching for tech content that focuses on consumer electronics and everyday gadgets, UrAvgConsumer is the channel for you. Hosted by Judner Aura, this channel offers comprehensive reviews, top lists, and buying guides for smartphones, headphones, smart home devices, and much more. Judner's friendly and relatable style of presenting tech information appeals to a wide range of viewers.
---

Jonathan Morrison's channel is a visually stunning amalgamation of tech reviews, smartphone coverage, and cinematic storytelling. With high production values and a knack for presenting tech content in an artistic manner, Jonathan's videos stand out from the crowd. From smartphone reviews to exploring cutting-edge technologies, Jonathan Morrison's channel is a feast for the eyes and mind.
---
Conclusion
In the vast realm of YouTube tech channels, these top 10 Best Tech YouTube channels excel in providing valuable insights, unbiased reviews, and engaging content for tech enthusiasts. Whether you're seeking the latest smartphone reviews, PC builds, programming insights, or general tech news, these channels offer a wealth of information to keep you informed and entertained. Explore these channels, delve into their content, and embark on an exciting journey of tech discovery. Stay ahead of the curve with the best tech YouTube channels as your guide.
Read also: 8 Secrets to Grow Your YouTube Channel