We have all seen and heard of X (Twitter) Gods like Reg Saddler, who have hundreds of thousands of followers and when they sneeze the whole world tweets, "God bless you".
Just as a child has a desire to be like their favorite sports star or music idol, people often join X (formerly Twitter) and other social networks with the goal of being the next Saddler.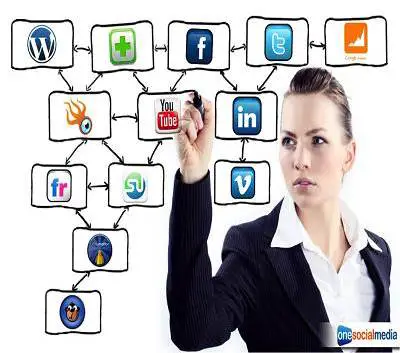 After the initial shock and amazement at how a social media platform that limits you to 140 words can possibly succeed, the first question new X (Twitter) people ask is,
"How do I get more followers? Quickly!"
[Read also: How I Increase My Twitter Followers By 3 Times]
I'll admit it, when I first started using X (Twitter) I received a Tweet offering me 4,000 followers for a small fee and I was very tempted to take the offer. After all, I wanted to become a twitter king as quickly as possible and with 4,000 followers, I can do anything, right?
Wrong!
[Read also: Political Leaders With The Most Number of Fake Twitter Followers – Who Made The Top List?]
Successful social media is not about numbers but rather about real engagement and the valuable content you offer your community. You are building a reputation, a brand name that people can relate to, love and trust, and like all relationships, it takes time.
Here are 5 X (Twitter) tidbits to help you build a successful X (Twitter) community.
1. Be Patient
In the era of social media, business is always personal. Successful social media means real relationship building. Trying to rush things would be like asking someone to marry you on the first date.
Building a large community and becoming an influencer takes time, a lot of it. While thousands of followers might not come in the first week, month or year, when they do, they will be real and the ROI will be huge.
[Read also: When Social Media Hurts Relationships]
2. Be Relevant, Be Focused
While there is an ongoing debate as to how to measure the ROI of social media, it is clear that those who have succeeded in building a quality community have no need to justify their being. They have become a leader in their field, an opinion shaper as well as a source for valuable information.
Define your market, define your community. Who is it you are talking to? Who is it you are interested in hearing? Social media is like a two way radio with an unlimited number of stations. If you're not tuned in to the appropriate station you are playing elevator music to those who are interested in some Rock & Roll. Make sure you are aiming for your market and not shooting from the hip.
[Read also: How to Change Your X (Twitter) Username on Desktop and Mobile]
3. Content is King
I know you have heard this a thousand times but it is 100% true. Offering your followers relevant, interesting and valuable content is the best way to grow your community. If your followers wake up wondering what stories, tweets and posts they will see from your social media platforms, you know you are doing it right.
Two words of caution when it comes to content. First of all, if you are posting someone else's content, make sure to give them credit. Second, while it is great that you post links from popular sites and keep your followers updated on the latest news in your space, it is very important that you add some of YOU.
Using social media to publish your own blog posts and ideas is a great way to introduce your community to who you are and what you're worth. Don't only be an echo, be the voice.
[Read also: What They Should Teach In Grade-School Twitter Lessons]
4. Don't promote, Don't Spam
There is nothing more annoying or spammy than a company or a person who is constantly promoting themselves. Social media is not about sales, it's about engagement. Asking people to constantly follow you or Like your page is a fail safe way to get people to hit the unfollow button. Instead of begging for people to follow you, give them a reason to. Let people know who you are, instead of only what you're selling and they will find your site on their own.
[Read also: How You Can Use Twitter for Marketing]
5. Engage, Be Real
This is perhaps the most important piece of advice I can give when it comes to successful social media marketing. People join social media to build relationships, learn, listen and discuss. Somewhere on the web there is a discussion going on about your space, get there and engage. Do not try to push your product or service but rather trade ideas, advice and more importantly, listen.
There is a reason they call it social media, as long as you keep it social you will get all the media you ever dreamed of.
[Read also: X (Twitter) Symbols & Icons – Their Meanings & How to Use Them]
[Image via OneSocialMedia.com]