While many appreciate the convenience of Wi-Fi, many are also aware of how troublesome it can get to locate an excellent connection – or even just Internet access. A convenient solution is now within reach: users can share Internet connection with the Open Garden app.
What is Open Garden?
Open Garden is a smartphone application that enables users to share wireless bandwidth. It allows Internet access by riding onto the connection of other devices that also use the app, via a network formed by peer-to-peer links.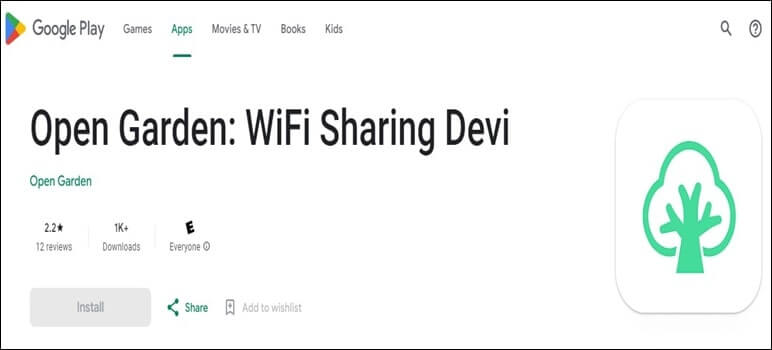 Its developers' vision is to make Internet connectivity accessible anywhere. And – to the advantage of wireless service providers that might oppose the app – Open Garden can also help lessen network congestion.
Once the application is opened, it runs unobtrusively in the background to manage connections between devices via Bluetooth. On your smartphone screen, it not only indicates your connection speed, but it also shows all the nearby devices using Open Garden, and how each device connects to the Internet – whether directly or piggybacking on another user. It uses a patented technology that doesn't require user involvement.
The app was conceptualized a few years ago, but it was actualized only in 2010 as smartphones boomed in popularity. It was released in May of this year in an open beta test. It's Google Android compatible, and is available for PCs and Macs. It currently accesses the Web through Firefox.
The Future of Open Garden
An improved, upgraded version of the app is also in the works: Open Garden will someday have the ability to unite data streams from different networks, in able to increase the connection speed. It will also enable users to regulate the amount of data they share, and define whom to share with.
[Read also: How to Keep Your Online Privacy Safe]
Its creators are also planning to put a credit system into place. Users can eventually accumulate credits for sharing, and these credits in turn can be used to access other users' networks.
Experts foresee that the Open Garden will be well-received in countries with developing smartphone markets – like those in Africa, Asia and Latin America – where not all people have mobiles, incomes are low and users won't mind sharing.
Possible Opposition?
One potential drawback to this promising app is the possible clash with wireless service providers. However, Open Garden offers them this benefit: This application can increase the efficiency of their networks, as it can help lessen data network traffic and relieve congestion. That is a particular advantage, especially since wireless providers all endeavor to accommodate the growing population of smartphone users. That will even ultimately save money for the wireless companies.
In these days when Internet access is practically a necessity, users can share Internet connection with the Open Garden app. This new mobile app can allow easy connectivity, and it has the potential to revolutionize other mobile services. It may even lead to a world where anyone can access the Web anywhere, anytime. But in the nearer future, it will surely facilitate our online activities and make life a bit more enjoyable.
[Read also: Find a Cost-effective and Dynamic Way to Have an Access to the Internet]
Watch demo of Open Garden beta in action :
You can download Open Garden on Google Play here.
Suggestions, thoughts, comments? Let us know.