VoIP phones are quickly becoming essential items for both small and large organizations. It was not too long ago when I found myself amazed at this advanced communication tool, which is now the most common desk accessory out there. In fact, Statista.com reported 158.7 million VoIP subscribers around the world in 2013.
From my experience though, the multitasking device is not often used at its full potential. VoIP features can help small businesses set professional communication strategies and still remain on budget.
As an avid VoIP user, here is how I think the innovative technology could help you grow.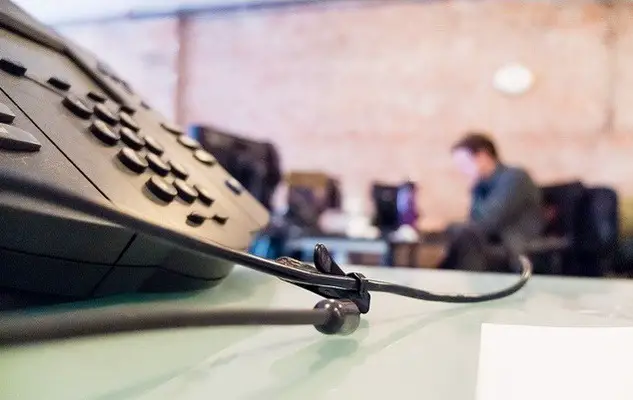 1. Program the Auto-Attendant
Greeting callers with a professional message tells current and potential customers that the company cares about providing a quality service. Plus, you can redirect incoming calls to the suitable department and provide faster results for customers. In the end, it will boost your productivity and customer satisfaction ratings.
2. Train Your Staff
Most workers use their desk phones for very basic functions. Set some time apart to train your staff properly. Each department will likely find a specific feature for their needs. It is only a matter of familiarizing ourselves with the device. In my case, the VoIP provider made a very useful demonstration when I installed the new system. We now repeat this demonstration to every newcomer. If you want further information, here is the link for the provider I got the system from.
3. Enable Remote Working
Realistically, there are very few tasks that would make it absolutely necessary to work from the office. Allowing employees to work remotely is not only practical, but also achievable. Business phone systems let you re-route incoming calls to mobile phones without callers even noticing. Not only that, but you can connect a VoIP phone to the central system from your house, second office, warehouse or any other location.
Read also: 5 Best Laptops for Remote Working
4. Promote Internal Communications
Business phones allow internal communications without having to cancel a call. I find this feature very helpful while closing a sale or providing customer support, because I can access further client information without hanging up on them.
Read also: Server Paging Systems – Benefits and Use Cases Explained
5. Configure Phones Accordingly
Not every department requires the same features. Instead, tailor workstations to their needs and help staff members perform better. Use this opportunity to learn about the everyday tasks of your business and work towards optimizing them.
Which Features Should You be Looking for?
This will depend solely on the intended purpose of your system. If you provide technical support or have the need to interact with your customers a lot, a virtual call center could be great for you. VoIP systems enable a virtual assistance, number, and call center capabilities. Traditional telephone carriers offer similar services, but the difference is that VoIP users handle the system by themselves, with no intervention from phone companies.
If on the contrary, your communications needs are internal, VoIP offers conference calling, intercom, unified messaging, and data transmission options for you to choose from. In my case, since we allow remote working, these are all great advantages. We save money on phone bills because each worker has a VoIP phone assigned. Additionally, every department is able to access all required information from the central system. The most advanced devices also include video features. They are a bit more expensive than other models, but you only have to purchase the ones you absolutely need. VoIP systems accept different phone models as part of the same communications solution.
In Conclusion
I find these 5 simple tips to be real game changers. They strengthen internal communications and make a cohesive team that customers will appreciate. There is no set formula, these systems are designed to be flexible and let you configure them at will. The best part is that they are browser based, so even if you need to make constant changes, there is no need for complex wiring.
I hope this information comes in handy, don't forget to leave your comments below and let me know about your experience with VoIP. I'm looking forward to hearing from other VoIP enthusiasts.
[Read more: How VoIP Technology Can Benefit Your Business?]
[Image credit: Roland Tanglao, Flickr]