Our lives have increasingly been made more convenient by various smartphone applications. From entertainment to utilities, from organizers to productivity tools, from news to social networking, online resources are now available to aid us in our day-to-day lives. Apps can help users locate services, find events or research information – it can even assist in shopping for a car. Listed below are a few of the many reasons why car shoppers should use smartphone apps to make their car shopping experience an ease.
Read also: How Mobile Phones Have Changed Our Lives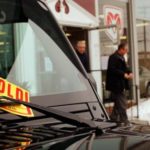 How smartphone apps can assist car shoppers:
1. Locating a reputable car dealership
Why use smartphone apps for car shopping? One of the most basic reasons is that apps can help you locate a good car dealer. These could even provide directions to the ones nearest you, or those that will allow you to negotiate.
2. Researching for relevant information
Certain apps serve as buyers' guides that allow users to find relevant data on the latest car models. Car shoppers can then easily compare specifications and prices. With this convenience, it's also much easier to research on the manufacturer's suggested retail price or MSRP. If you have a preferred car manufacturer, model or even a price range, you can do the needed research using your fingers.
Certain smartphone applications give access to updated, here-and-now values and incentives. This is more advantageous than simply looking it up online with a computer, since the app can provide the most current prices and ratings. Knowing the latest actual price can keep you from overspending, as well as prevent you from being taken advantage of by dealers.
Read also: Shopping Spare Parts for Your Car With The AUTODOC App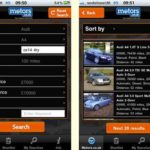 3. Finding reviews and ratings
Reviews can be very helpful in evaluating or selecting a car – particularly if you are very concerned about getting the most value for your money. You can, for example, find recommendations on the most fuel-efficient vehicles, or the ones that make the least carbon pollution.
Read also: 5 Ways to Save Money Using Technology
4. Determining affordability through car loan calculators
It's never wise to negotiate a car loan without calculating costs. Auto loan calculators can help car-shoppers have a good idea of the kind of car they can afford, whether paying in cash or through financing.
Without determining the actual numbers first, it would be easy for a car buyer to be led by his emotions. A buyer would tend to have less confidence in negotiating for a price, and may end up paying more than necessary.
Read also: 20 Best Driving Apps to Make Money: Drive your way to extra cash!
5. Assistance with financing and insurance
If you have a newly-purchased car, a certain smartphone application can help you finance and insure it. For buyers with an existing USAA car insurance policy, the new vehicle can easily be added using the app.
6. Locating the least expensive gas and auto services
Once you drive out of the dealership, you will have to fill up your tank; an app can help you determine gasoline or diesel prices. It can also help you locate the most reasonably-priced service stations within your area, as well as provide directions.
Conclusion
Various smartphone applications can help you do relevant research for car-shopping, so you can determine prices and find good deals. UK's popular used car advertising website, motors.co.uk has their own new and nifty search apps for iPad and mobiles that connect you to their huge listing of cars for sales. Thanks to all the data and services available online, you can ready yourself to buy a car even before heading for the dealership.
Read also: Handy Car Accident Apps